Nobles County Pheasants Forever chapter continues adding to more than 2,000 acres of permanent habitat conservation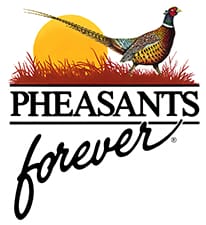 Worthington, MN -(Ammoland.com)- The new 147-acre addition to Lake Bella Wildlife Management Area (WMA) in Nobles County was officially recognized during the Minnesota Governor's Pheasant Opener.
Dedicated as the Worthington Wells Wildlife Management Area tract, the newly-acquired property has resulted in the protection of over 95 percent of all the highly vulnerable acres within the wellhead protection boundaries for the city of Worthington.
"Our local chapter and partners were given a three-week sale notice for this property, an acquisition that has been 20 years in the making," said Scott Rall, president of the Nobles County Pheasants Forever chapter. "Being able to fund this project on such short notice speaks volumes about the residents of Nobles County and their understanding of the positive relationship between wildlife habitat and water quality. Southwest Minnesota has shown a real commitment to conservation and natural resource protection with the completion of this project."
The Worthington Wells WMA was purchased by auction in 2014 by Nobles County Pheasants Forever and contributing partners for approximately $850,000. A key property for public land use and wellhead protection, the new acquisition creates a wildlife habitat complex which will allow hunters and other recreational users to make a 12-mile loop without leaving public lands. Worthington Wells WMA was a featured parcel during the Minnesota Governor's Pheasant Opener with Wounded Warrior Project veterans being hosted for the opening of the state's pheasant season.
"The City of Worthington has struggled for some time to find reliable water resources for its residents, so protecting the wells we have is very important," said Alan Oberloh, mayor for the city of Worthington. "By partnering with Pheasants Forever, our local watershed district, and many other groups, we have been able to further protect this most valuable resource. Worthington Wells WMA complements the land purchases made in the past decade by public and private groups working together for a common cause to protect natural resources in Nobles County. The additional value is providing recreational use for our residents and visitors to enjoy in southwest Minnesota."
Collaborating partners for the completion of the Worthington Wells WMA include Pheasants Forever's Build a Wildlife Area fund, the Nobles County Pheasants Forever chapter, E.O. Olson Trust, Worthington Public Utilities Water and Light Commission, Okabena/Ocheda Watershed District, Minnesota Department of Natural Resources and corporate support from Apple Autos, Federal Premium Ammunition, and numerous private donations from Nobles County residents and businesses.
Worthington Wells WMA is located a half-mile west of the intersection of County Road 57 and County Road 4, one mile north of Lake Bella.
About Nobles County Pheasants Forever
Nobles County Pheasants Forever was the 14th chapter of Pheasants Forever to be established in the nation and has the distinction of producing the first land acquisition in the history of the organization in 1986. Since their inception, the chapter has contributed $3.1 million to land acquisition purchases on 31 different properties totaling more than 2,000 acres.
About Pheasants Forever
Pheasants Forever, including its quail conservation division, Quail Forever, is the nation's largest nonprofit organization dedicated to upland habitat conservation. Pheasants Forever and Quail Forever have more than 140,000 members and 745 local chapters across the United States and Canada. Chapters are empowered to determine how 100 percent of their locally raised conservation funds are spent, the only national conservation organization that operates through this truly grassroots structure. Since creation in 1982, Pheasants Forever has spent $508 million on 475,000 habitat projects benefiting 10 million acres nationwide.