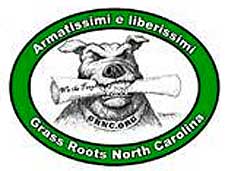 North Carolina –-(Ammoland.com)-Voter turn out in this mid-term election is critical, and North Carolina is a key battleground state for control of the U.S. Senate, which equates to control of the US Supreme Court.
The Supreme Court has recently handed down pro-gun verdicts and confirmed that the Second Amendment protects the individual right to bear arms.
All that could change if Obama gets to appoint one more judge while the Democrats control the Senate.
It's not too late to register to vote if you are not registered, but the deadline is October 10th 2014.
One-stop voting begins 10/23 and ends 11/1.
You can request an absentee ballot for just a few more weeks (through 10/28). This will allow you or some in your family to vote by mail.
If you have any children away at school, you should request an absentee ballot for them using this form, and then make sure they vote.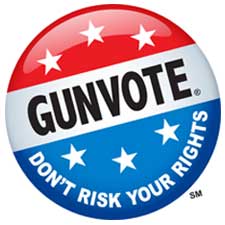 You can vote via absentee ballot if you are going to be out of town on Election Day, November 4th. The absentee ballot request form can be downloaded here and mailed in.
To find out if you are registered to vote, your voter registration number, and other voter information (including a Sample Ballot), enter your name, county, and date of birth here.
Print out a NC Voter Registration Application here.
About:Grass Roots North Carolina is an all-volunteer organization dedicated to preserving the freedoms guaranteed us by the Bill of Rights. Our main focus is the right to keep and bear arms. GRNC was central to drafting and passing North Carolina's concealed handgun law and since that time has continued to push for improvements to gun laws. Visit:www.grnc.org