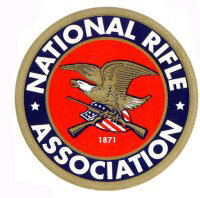 FAIRFAX, Va. –– (Ammoland.com) – Karen Butler and Cristy Crawford knew that the female firearm community was increasing, but had difficulty really getting women involved in the shooting sports.
So, they dreamed up Shoot Like a Girl.
The ladies now work by their mission "to grow the number of women who participate in shooting sports by empowering them with confidence!"
View more New Energy episodes at http://nrawomen.tv/new-energy.
About: Established in 1871, the National Rifle Association is America's oldest civil rights and sportsmen's group. Four million members strong, NRA continues its mission to uphold Second Amendment rights and to advocate enforcement of existing laws against violent offenders to reduce crime. The Association remains the nation's leader in firearm education and training for law-abiding gun owners, law enforcement and the military. Visit: www.nra.org