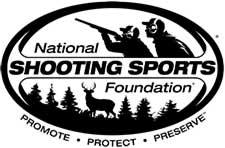 NEWTOWN, Conn –-(Ammoland.com)- For the first time, NSSF is bringing its #GUNVOTE voter information and education to television in the form of a selective cable television buy in areas of Connecticut.
Where an appeal to those who appreciate the contributions of the firearms industry to the state's history and economy will help increase voter awareness and participation.
Since these areas have a higher percentage of hunters, target shooters and gun owners, it is thought those who most highly value their firearms ownership and Second Amendment rights will be interested in and motivated to act on their beliefs.
Watch the #GUNVOTE television ad. In addition to television, this ad will actively be promoted through social media.
About NSSF The National Shooting Sports Foundation is the trade association for the firearms industry. Its mission is to promote, protect and preserve hunting and the shooting sports. Formed in 1961, NSSF has a membership of more than 6,000 manufacturers, distributors, firearms retailers, shooting ranges, sportsmen's organizations and publishers. For more information, log on to www.nssf.org.