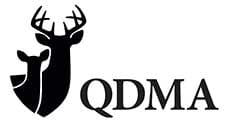 Louisville, KY -(Ammoland.com)- The Quality Deer Management Association (QDMA) will join future deer and land stewards at the 2014 FFA National Convention, October 28-31 in Louisville, Kentucky, to promote Careers in Conservation and deer stewardship.
"The National FFA Organization understands the importance of teaching sound management of America's number one game animal through their Career Development Events," said Hank Forester, QDMA's Youth Education and Outreach Manager. "QDMA wants to offer quality materials to help spark interest and properly educate the next generation."
With new hunter recruitment and retention identified as the number one concern of the hunting industry, QDMA and it's youth program the Rack Pack will have something to offer to all 60,000 FFA members as well as their advisors.
With a prominent booth, QDMA and their youth program the Rack Pack will promote sound deer management to the future of deer hunting while highlighting Careers in Conservation. Due to the decreasing numbers of students choosing careers in the outdoors and conservation, QDMA and the MidwayUSA Foundation have partnered to enlighten the next crop.
For the teachers in attendance QDMA will also offer adult memberships as well as the new QDMA in the Classroom membership, which is designed to offer classrooms throughout the country quality resources helpful to deer management curriculums.
About QDMA
Founded in 1988, QDMA is a national nonprofit wildlife conservation organization dedicated to ensuring the future of white-tailed deer, wildlife habitat and our hunting heritage.