Company to Award Four Free M&P22 Compact Pistols to Sweepstakes Winners.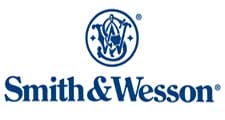 SPRINGFIELD, Mass.--(Ammoland.com)- Smith & Wesson Corp. today announced that it is offering a chance for four lucky contestants to win an M&P22 Compact pistol during the Company's "M&P22 Compact Sweepstakes."
For four weeks beginning October 3rd, Smith & Wesson will randomly select one qualifying participant per week, and award each with a new Smith & Wesson M&P22 Compact pistol free of charge.
Registration for the contest can be completed through Smith & Wesson's Facebook page (http://www.facebook.com/smithwessoncorp) and requires no purchase or other fee for entry.
To participate in the "M&P22 Compact Sweepstakes" Gun Giveaway, interested candidates can go to the Smith & Wesson Facebook page and fill out an entry form available online to complete the submission. For complete rules regarding the sweepstakes, please visit http://bit.ly/1pJbO2U.
First unveiled on August 12, 2014, the new M&P22 Compact pistol incorporates a variety of features inherent to the design of the full size M&P centerfire pistol in a new, smaller scale version. Manufactured entirely in the United States by Smith & Wesson, the .22 LR pistol provides shooting enthusiasts with M&P accuracy and reliability in a new fun-to-shoot, compact profile. Engineered to the highest professional standards, the new M&P22 Compact offers consumers a lightweight, comfortable, tactical rimfire pistol that provides owners with countless hours of enjoyment on the range or in the field.
About Smith & Wesson
Smith & Wesson Holding Corporation (NASDAQ Global Select: SWHC) is a U.S.-based leader in firearm manufacturing and design, delivering a broad portfolio of quality firearms, related products and training to the consumer, law enforcement, and military markets. The company's brands include Smith & Wesson, M&P and Thompson/Center Arms. Smith & Wesson facilities are located in Massachusetts and Maine. For more information on Smith & Wesson, call (800) 331-0852 or log on to www.smith-wesson.com.