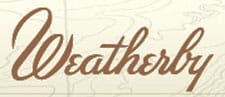 Paso Robles, CA – -(Ammoland.com)- Weatherby has partnered with Base Camp 40, Warriors In The Wild to provide rifles for the Chris Kyle "Seal on the Mountain Hunt," which includes four Medal of Honor recipients and three other military veterans.
The elk hunt is scheduled for September 29-October 5, 2014, in Colorado. Base Camp 40, Warriors In The Wild is a nonprofit program conducted in honor of the late Chris Kyle. Widely recognized as an American hero for his battlefield exploits, Navy SEAL Chief Kyle was tragically shot and killed in 2013 while trying to help a fellow veteran.
Weatherby is supporting the hunt by supplying eight Vanguard Series 2 Synthetic Packages at a significant discount. The rifle has a custom floorplate featuring the Base Camp 40 logo, specially engraved by Weatherby. Each package also includes a Redfield Revenge riflescope and Talley- designed Weatherby Vanguard scope mounts.
"Weatherby is very supportive of all our veterans and has a strong belief in giving back to them," said Wayne Kyle, father of Chris.

"Their support of Base Camp 40 has been outstanding in previous functions and continues with their support for the "SEAL on the Mountain" hunt in memory of Chris. Base Camp 40 provides our veterans with an experience of a lifetime by giving them an opportunity to get out in the wild and experience freedom which they all fought for."

"Weatherby believes in and supports Base Camp 40, Warriors In The Wild and its mission," said Mike Schwiebert, vice president, marketing for Weatherby, Inc. "Seal on the Mountain is a perfect way to honor Chris Kyle's strong support of veterans and love of hunting."
Base Camp 40, Warriors in the Wild hosts elk, deer, bear and turkey hunts, as well as fishing trips for veterans, giving back to these American heroes by helping them experience the freedom of nature and the respite it provides. Chris Kyle was a hunting participant in 2012 and planned to serve as a mentor in future hunts. His father Wayne and brother Jeff now take his place.
The organization is currently raising funds for Base Camp 40 at Valor Ranch, which will include construction of a lodge and purchase of 500 acres in mountains just south of Grand Junction, CO. For more information, visit www.bc40hunts.com.
Founded in 1945, Weatherby, Inc.'s line features the new WBY-X™ products as well as the popular Vanguard Series 2 and legendary Mark V rifles (production and custom), Threat Response® shotguns and rifles, semi-auto and pump shotguns, premium ammunition and security/shooting accessories. For more information, go to www.weatherby.com. The company is based in Paso Robles, Calif., and invites all hunters and shooters to visit its free online community at www.weatherbynation.com or Facebook page at www.facebook.com/Weatherbyinc. Follow @weatherbyinc on Twitter.