(USA – Ammoland.Com) – For the first time ever, Randy Newberg, host of Federal Premium's Fresh Tracks with Randy Newberg, is giving fans a chance to win an elk hunt with him – filmed for TV – in 2015! Watch this brief video for more details: https://vimeo.com/108622192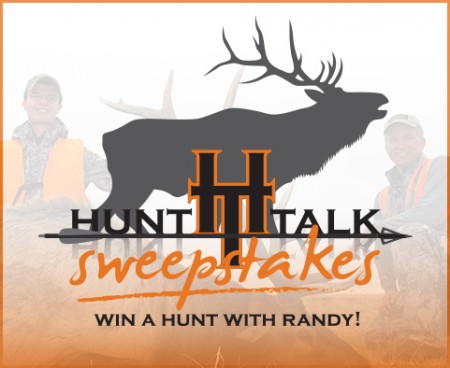 To enter, fans must purchase a special copy of On Your Own Adventures DVD for $29.99, a three-disk set that includes a compilation of six seasons of successful elk hunts from On Your Own Adventures and Fresh Tracks. In total, eight hours of self-guided hunting on public lands in Arizona, Colorado, Montana, New Mexico and Wyoming. To purchase a copy and get entered to win, visit http://onyourownadventures.com/store/
The winner will be chosen in March 2015 and will have their choice of a New Mexico, Montana or Colorado public land elk hunt with Randy to be filmed in the 2015 hunting season for that area and will air on TV in 2016. All licenses, tags, stamps, and permits will be provided.  Winner is responsible for transportation, taxidermy (hopefully), and meat processing.
Additional prizes include: Howa Mountain Rifle with Leupold VX-3 scope; Bowtech Carbon Overdrive bow with Black Gold Sight, Ripcord Rest, and Tightspot Quiver; Sitka Gear outer layer system and Kenetrek Boot package; and a Mystery Ranch Pack, Garmin Montana GPS, and three state HuntingGPSmap chips of winner's choice.
Fans can purchase as many copies of the DVD, increasing their odds of winning.  Winners can assign their prize to a person of their choice who meets the eligibility requirements. To learn more, visit http://onyourownadventures.com/sweepstakes.php 
Learn more about Federal Premium's Fresh Track with Randy Newberg at http://hunttalk.com and https://www.facebook.com/pages/Fresh-Tracks-with-Randy-Newberg/619254238085001?ref_type=bookmark
About Federal Premium's Fresh Tracks with Randy Newberg:
Federal Premium's Fresh Tracks with Randy Newberg is a TV show that takes viewers to the amazing public lands of America, teaching viewers that all can enjoy these treasured lands. By showing these great experiences through the eyes of America's best-known public land hunter, Fresh Tracks tells the story of conservation and the role hunters have played to make wildlife abundant for all Americans. Western landscapes are the setting for these amazing hunts; limited only by one's spirit for adventure. We all dream of making our own Fresh Tracks, and as Randy Newberg shows, in America, those dreams can become reality.
MEDIA CONTACTS:
Michelle Scheuermann, BulletProof Communications LLC, 651.964.0264;             [email protected]