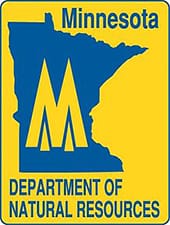 ST. Paul, MN -(Ammoland.com)- Pheasants will be the focus in Worthington this weekend, as the community hosts the fourth annual Governor's Pheasant Hunting Opener, on Friday, Oct. 10 and Saturday, Oct. 11.
Explore Minnesota Tourism, Minnesota Department of Natural Resources, Worthington Area Convention and Visitors Bureau, and Nobles County Pheasants Forever are coordinating the event.
Friday's activities include:
10 a.m. to 6 p.m. – Sporting clays at Worthington Gun Club.
6 p.m. – Governor's Reception and Banquet, Worthington Event Center.
On Saturday, a hunter's breakfast and public land dedication will bookend a morning of pheasant hunting. A special hunt with Wounded Warriors will take place near the site of the land dedication.
Worthington has a population of 12,764. It is located in southwestern Minnesota, at the intersection of Interstate 90 and state Highway 60.
About the Minnesota Department of Natural Resources (MNDNR)
The Minnesota Department of Natural Resources is the agency of the U.S. state of Minnesota charged with conserving and managing the state's natural resources. The agency maintains areas such as state parks, state forests, recreational trails, and recreation areas as well as managing minerals, wildlife, and forestry. The agency is currently divided into sections Ecological Resources, Enforcement, Fish & Wildlife, Forestry, Lands and Minerals, Waterways, Parks and Trails, and Waters.