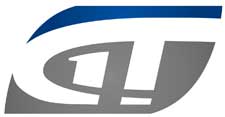 Mandeville, LA -(Ammoland.com)- It's an all-female gun club with some great gift ideas, the latest from the world of reloading, and more, this week on Tom Gresham's Gun Talk Radio, the original nationally-syndicated radio talk show about guns and the shooting sports.
Julianna Crowder is the President and Co-Founder of A Girl & A Gun Women's Shooting League. She stops by this week to discuss the all-female shooting club's mission, and some upcoming events that would make great gifts this holiday season!
With local club events in 23 states, and also in the U.K. and Argentina, plus A Girl & A Gun national events, there's always something going on. Visit http://www.agirlandagunclub.com for more info, including the upcoming Girls Getaway in February, and Annual Conference in April.
Also dropping in this week is MEC Reloaders Shawn Wozniack, to talk about the latest products, the benefits of reloading, and the shooting sports lifestyle. Find out more, and start your own reloading corner, at http://www.mecshootingsports.com/.
And don't forget to enter Gun Talk's latest giveaway – Crimson Trace is giving away a Condition Crimson Grand Prize, complete with the laser of the winner's choice, a GunVault Nanovault, an AVID range tool, a Tactical Tailor range bag, and more! Plus, three additional winners will receive either the Crimson Trace 20th Anniversary Lasergrips or Rail Master. And, everyone who enters will receive Crimson Trace's newest DVD, "The Laser's Edge". Enter to win through December 5th at http://www.guntalk.com/win.
Find out more at http://www.crimsontrace.com/ and http://www.crimsontrace.com/company/condition-crimson/.
About Tom Gresham's Gun Talk Radio
In its 20th year of national syndication, Tom Gresham's Gun Talk radio show airs live on Sundays from 2PM-5PM Eastern, and runs on more than 170 stations every week. Listen live on a radio station near you, or via live streaming from one of the stations here. All Gun Talk shows can also be downloaded as podcasts at, Apple iTunes, and i-Heart radio, or through one of the available Apps: Gun Talk App on Stitcher, the Gun Talk iPhone App, and the Gun Talk App for Android on Amazon.
("Gun Talk" is a registered trademark.)