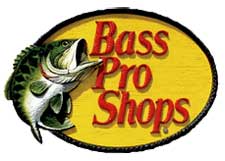 BOGART, Ga. – -(Ammoland.com)- With the goal of protecting the health of America's deer populations and combating threats to deer hunting, Bass Pro Shops has pledged its support to the National Deer Alliance.
The NDA was created after nationally acclaimed deer experts attending the inaugural North American Whitetail Summit identified several emerging threats such as hunter access issues, disease, predators, and declining deer populations.
"We are elated to have an organization such as Bass Pro Shops in our corner as a founding partner," said Craig Dougherty, executive director of the NDA. "Johnny Morris has instilled a great tradition of conservation not only in his company but across the entire outdoor industry."

"The NDA couldn't have a better partner as we forge ahead to ensure the future of deer and our hunting heritage. The Bass Pro Shops seal of approval means everything to us."
Beginning in 1971, Bass Pro Shops has become a retail mecca known by sportsmen and women across the nation. For over 40 years, Founder Johnny Morris has been dedicated to inspiring people, especially youth and families, to love, enjoy and conserve the great outdoors. That dedication to the outdoors is evidenced by Bass Pro Shops ongoing support of many organizations that work to conserve and manage the nation's natural resources. The company has stayed true to its commitment to conservation by being a presenting sponsor of the inaugural North American Whitetail Summit held in March 2014 and now founding partner of the National Deer Alliance.
"The formation of an organization such as the National Deer Alliance couldn't have come at a better time as threats to the nation's deer herd and hunting heritage continue to increase, said John Paul Morris, general manager of Bass Pro Shops online store and member of the RedHead Pro Hunting Team.

"Bass Pro Shops is pleased to pledge their support of the NDA in an effort to ensure the future of deer hunting in North America."
Membership in the NDA is free and includes a comprehensive weekly e-newsletter on issues impacting deer and deer hunting in North America and the latest in deer information including hunting strategies and tips from the pros as well as educational, entertaining, and unique deer videos. For more information or to join the thousands of other hunters who are committed to preserving our deer hunting heritage, visit http://www.nationaldeeralliance.com.
About the National Deer Alliance
The NDA is a new organization dedicated to uniting deer hunters, managers and enthusiasts like never before and harnessing this power to achieve positive outcomes for deer and deer hunting.  NDA's goal is to serve as the unified voice of the modern deer hunter and guardian of North America's wild deer, wildlife habitat and our hunting heritage.  NDA fuels the passion for deer hunting and conservation through engagement, fellowship, and education.  For more information visit www.nationaldeeralliance.com
About Bass Pro Shops
Bass Pro Shops, which specializes in outdoor fun, operates 89 retail stores and Tracker Marine Centers across America and Canada that are visited by more than 116 million people every year. Bass Pro Shops stores, many of which feature restaurants, offer hunting, fishing, camping and other outdoor gear while their catalogs and website serve shoppers throughout the world. The company's Tracker Marine Group® (http://www.trackermarine.com/), which has produced the number one selling brand of fishing boats for more than 36 years, manufactures and sells a variety of boats for fishing and cruising. Family fun is on tap at Bass Pro Shops resort Big Cedar Lodge® (http://www.bigcedar.com/) voted number six by Travel + Leisure Magazine as World's Best Hotels for Families. For more information, visit http://www.basspro.com/.  To request a free catalog, call 1-800-BASS PRO.  Follow us on Facebook at http://www.facebook.com/bassproshops.