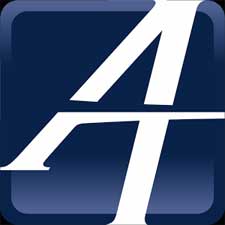 Cedar Springs, MI – -(Ammoland.com)- Applied Ballistics is proud to announce the exciting new addition of Nigel "Doc" Beech to its team.
Mr. Beech will provide customer support to users of all AB products; primarily the smartphone ballistics apps and Kestrel units.
Known to many in the industry by his forum handle "DocUSMCRetired," Doc is renowned as an expert source of information on many shooting related products.
"Doc has been an irrefutable, unofficial member of the AB team, providing support and feedback to our end-users for quite some time," stated Applied Ballistics President, Bryan Litz.

"We are confident and excited that his strong knowledge-base of the products, coupled with his in-depth knowledge of the shooting, hunting and outdoor industry, will prove to be an invaluable asset to our team."
Before joining the Applied Ballistics team, Doc spent the last ten years in the military; having served multiple deployments to Iraq as a Corpsman of Marines, and graduated with Honors from both Corps School and the top of his class at Field Medical Service School, earning his Fleet Marine Force Warfare Specialist device in Iraq. Shooting his entire life, having grown up in East Texas, Doc's childhood consisted of hunting and fishing. Doc is a Wounded Warrior Alumni, VFW Life Member, Marine Corps League Member and NRA Member.
Doc is a hunter, outdoorsman and competitive shooter; in all aspects of bow hunting, long-range and pistol. He's currently in school getting a degree in Computer Sciences and Electronics Engineering.
About Applied Ballistics, LLC
Applied Ballistics' mission is to be the complete and unbiased source of external ballistics information for long- range shooters. We're highly active in R&D, constantly testing new claims, products and ideas for potential merit and dispensing with the marketing hype, which can make it so difficult for shooters to master the challenging discipline of long range shooting. We believe in the scientific method and promote mastery through understanding of the fundamentals. Our work is passed on to the shooting community in the form of instructional materials, which are easy to understand, and products such as ballistic software which runs on many platforms. If you're a long range shooter who's eager to learn about the science of your craft, we're here for you.