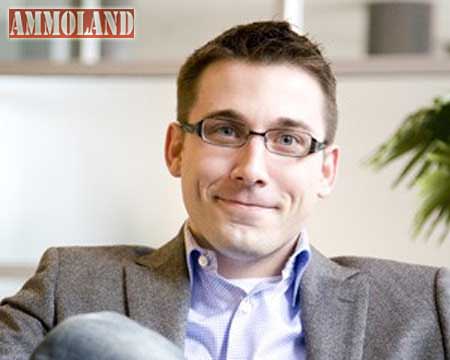 New Jersey –-(Ammoland.com)- The New Jersey TEA Party Coalition is honored to announce Brian Aitken will be a very special guest speaker for the November 18th meeting at Teaneck American Legion, Teaneck NJ.
The NRA describes Brian Aitken as an Accidental Criminal – a law abiding citizen who was caught in the web of New Jersey's draconian gun laws.
In 2010, Brian Aitken was arrested in New Jersey for legal possession of firearms. But legal compliance with state statutes was not enough to protect Brian's Second Amendment Rights.
A New Jersey Judge Sentenced Brian Aitken To Seven Years In Prison For Possessing Guns He Legally Owned.
After Four Months Behind Bars, Governor Christie Demanded His Release.
But Not Before The State Took His Son And His Freedom
BRIAN WILL TELL YOU HIS HARROWING STORY on November 18, at 7PM at the American Legion Post, 650 American Legion Dr., Teaneck, NJ 07666 Phone:(201) 836-3471
You can purchase Brian's memoir, "The Blue Tent Sky How the Left's War on Guns Cost Me My Son and My Freedom", on Amazon, Barnes & Noble, as well as indie bookstores across the country.
Conservative Book of the Month: Brian Aitken Names Names in New Memoir: http://finance.yahoo.com/news/conservative-book-month-brian-aitken-113000493.html
The book release comes on the heels of intense scrutiny of New Jersey's treatment of well-meaning gun owners, like Shaneen Allen, who was viciously persecuted by the Atlantic County District Attorney acting under a 2008 Graves Act directive to prosecute gun owners "vigorously," "strictly," and "uniformly".
Aitken wasn't as lucky as Shaneen Allen, who was recently offered Pre-Trial Intervention (PTI) that will result in her facing no jail time and no felony record after a one-year probationary period. Before Aitken even went to trial, a family court judge revoked his parenting time from his infant son just for being indicted with a non-violent charge. He was ultimately sentenced to seven years in prison after the judge refused the jury to consider the laws that would have exonerated him.
On December 20, 2010–after spending four months behind bars–Governor Chris Christie issued Executive Clemency to Aitken, and demanded his immediate release from prison.
The Blue Tent Sky is the true story of the events that led to Brian's arrest and the years that followed. Aitken refused to change the names of the officers, prosecutor, and judges involved in his case, writing, "far too often those in power are immune from repercussions or accountability. Their transgressions are not only permitted, but are almost universally ignored, because they are members of the political ruling class and are, by default, above the law… since no one else will hold certain people accountable for their actions, I have held them accountable within these pages."
Be sure to mark November 18 @ 7PM on your calendar. Bring a friend. You do not want to miss hearing Brian's compelling story.
Please help us publicize the event by posting the event on Facebook and Twitter.
About:
New Jersey Second Amendment Society – Our mission is to promote the free exercise of Second Amendment rights within the community and Legislature of New Jersey, to educate the community regarding the enjoyable, safe, and responsible use of firearms, and to engender a sense of camaraderie and fellowship among the members and their families. Visit: www.nj2as.com