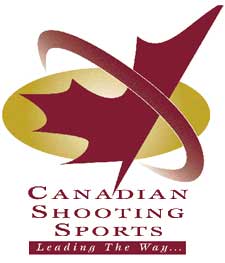 Canada – -(Ammoland.com)- Appalled … that's the reaction of the global firearms community after comedian Jay Leno flipped the bird to the National Shooting Sports Foundation's (NSSF) SHOT Show.
After being pressured from an anti-gun advocacy group formed in the wake of the tragic 2012 mass shooting in Newtown, Connecticut.
The former host of The Tonight Show was originally booked to appear at the "State of the Industry" dinner during the NSSF's Shooting, Hunting, Outdoor Trade Show (SHOT) event in Las Vegas. Leno has now cancelled his appearance.
"I understand it's Newtown, and of course I get it," Leno said about his decision not to perform for the NSSF in January. "It's just sometimes, mistakes get made."
The NSSF is based out of Newtown, Connecticut, the site of the terrible mass shooting that resulted in the heart-wrenching deaths of Sandy Hook Elementary students and staff.
An anti-gun organization, the Coalition to Stop Gun Violence, posted a petition online urging Leno to reconsider the show.
"By lending his name to the NSSF, he is helping to legitimize a crass commercialism which values profit over human lives," the petition incredulously claimed. "The SHOT Show is the largest firearms trade show in the world. Its sole purpose is to allow manufacturers to market their wares; and it provides no voice to those whose lives have been destroyed by a loosely-regulated industry. Gun violence is not a joke, Mr. Leno. Cancel your appearance at the 2015 SHOT Show immediately."
Unbelievably, Leno responded to the group's distortions by cancelling his appearance.
No matter. Leno's loss will be of no consequence to the SHOT Show or the State of the Industry dinner. In fact, after Leno showed what he was really made of, it is undoubtedly better this way.
Goodbye Mr. Leno, don't let the screen door hit you on your way out.
NSSF statement on Jay Leno cancellation of SHOT Show appearance:
We are clearly disappointed by Jay Leno's decision not to perform at the 2015 SHOT Show State of the Industry Dinner. He unilaterally cancelled his promised appearance due to pressure from the anti-gun lobby, which included false statements about our industry and its commitment to genuine firearms safety, which we attempted to personally correct with him, but to no avail.

We are not deterred by their publicity seeking nor are we unfamiliar with the bullying political tactics of the gun control groups…
Read the Entire Press Release here: https://www.ammoland.com/2014/11/nssf-statement-on-jay-leno-cancellation-of-shot-show-appearance/
About:
The CSSA is the voice of the sport shooter and firearms enthusiast in Canada. Our national membership supports and promotes Canada's firearms heritage, traditional target shooting competition, modern action shooting sports, hunting, and archery. We support and sponsor competitions and youth programs that promote these Canadian heritage activities. Website www.cdnshootingsports.org