Tel Aviv, Israel & Sioux Falls, SD – – (Ammoland.com) – Worldwide tactical and weapon accessories company, FAB Defense today announces a new creative and strategic partnership with the South Dakota based outdoor marketing and advertising agency, Epicosity.
"Our goal has always been to introduce shooters to our product line through providing innovative and unique aftermarket options for shooters that nobody else in our industry is doing", said Ido Solomon, Co-Owner of FAB Defense.

"We're excited to innovate on how we position ourselves as a company from a marketing perspective to US consumers and the rest of the world."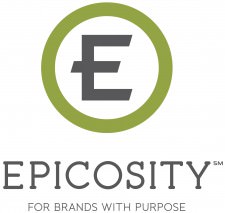 Epicosity is set to begin work right away for FAB Defense on market research, creative development, media placement, public relations and more leading up to SHOT Show and the 2015 calendar year.
"When we get to work with an innovative company like FAB Defense, our job becomes incredibly thrilling", stated Eric Sivertsen, CEO at Epicosity.

"We're looking forward to developing a campaign that resonates with US consumers and positions FAB Defense as the only choice for top tier aftermarket tactical accessories."
About FAB Defense: FAB-Defense is an industry leader in the development and manufacturing of the highest quality, cutting-edge tactical equipment and weapon accessories. The company regularly works in collaboration with Special Forces and SWAT teams worldwide to design creative, ability enhancing, no-nonsense solutions to the ongoing dynamic challenges met in the field. The focus on superior ergonomics, functionality and durability, reflects decades of design experience through continuous improvement and successive generations of weapon accessories.
State-of the-art engineering, manufacturing and quality assurance methods are integrated into leading technologies ensuring that every product exceeds even the most stringent industry standards. Through rigorous testing in the harshest environments and under extreme conditions, FAB Defense products are proven and validated by some of the best tactical units in the world. The unique production standards are first and foremost preceded by operational field experience, leading the way in tactical accessory utilization.
About Epicosity: Epicosity is a full-service marketing firm with expertise in advertising, web development, digital strategy and public relations. The agency is actively involved in the SHOT industry and is a familiar face at industry conventions and meetings around the globe.