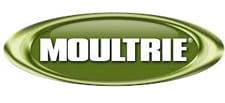 Columbus, GA -(Ammoland.com)- If you're an avid hunter, you know that the thrill of the sport is about much more than the kill.
It's about challenging yourself to do your best, experiencing the great outdoors, and most of all, spending time with the ones you love. Dan Moultrie, founder of Moultrie Feeders and Game Cameras, agrees saying that nothing is more fulfilling to him as a hunter than having the opportunity to pass the love for the sport down to his children.
In fact, Moultrie is so zealous about hunting, conservation and land management that he built his life around these passions and has raised his children to embrace them as well.
"Hunting is my true passion, and I'm fortunate to get to share that with my children," Moultrie said. "I've traveled the world pursuing my love for this sport. I've guided people on hunts my entire life, but nothing excites me more than taking my children hunting with me. Experiencing the hunt through their eyes is more thrilling, and I must say, more nerve-racking, than any other hunting experience of my life. When my children were young, I would get more nervous hunting with them than I ever did when hunting by myself or with other people. I just wanted them to have a fun and successful hunt so badly. Of course, my kids were always as cool as a cucumber."
The time Moultrie spent with his kids in the woods has paid off not only in the making of precious memories, but by shaping his children's futures. No longer kids, Moultrie's son, Daniel, 18, and daughter, Ashley, 24, are following in their father's footsteps by building their careers and lives around their love for the outdoors.
"My daughter is pursuing her passion for the outdoors by working in the hunting industry for PRADCO Outdoor Brands," Moultrie said. "My son actually got a full-paid bass-fishing scholarship to Bethel University in McKenzie, Tennessee. One day I kidded him by saying, 'Son, I spent 40 years building a name and business in the hunting industry. How is it that you're so focused on fishing?' He laughed and replied, 'It's just brand extension, Dad.'"
Making Memories While Making it Fun
Since Moultrie is in the hunting business, his children grew up with hunting being a big focus in their family from day one, but he didn't actually take his kids hunting with him until they were 9 or 10-years –old.
Moultrie intentionally waited until his children were a bit older to take them afield because he'd seen too many young children get burned out before they ever had the opportunity to develop a love for hunting and the outdoors. He noticed that many avid hunters were taking their kids into the woods at very young ages, and some of those kids were developing a distaste for hunting because they were simply too young to enjoy it.
In other situations, parents were starting their kids out on trophy hunts for the biggest animals they could find, leaving the kids feeling as if they had nothing else to achieve once they'd taken these huge animals. Moultrie didn't want either of these scenarios for his kids. Moultrie started his children off hunting small game in non-pressured environments. He began by taking them on dove and quail hunts and then moved on to deer and other big-game hunting as they got older. His biggest goal was to ensure they had fun, so they'd develop a desire to continue hunting throughout their lives.
"The No. 1 problem I see with some parents who take their children hunting is they are way too serious," Moultrie said. "Their main goal is to take an animal – not to make sure that their young child has fun. These parents stress silence and success, but neither is realistic when you're hunting with little ones."
Moultrie says rather than shushing a child who asks questions and gets a little noisy during a hunt, a parent should encourage the child to ask questions and use the opportunity to teach them about the outdoors.
"Having to sit still and quietly isn't fun for anyone, much less a young child," Moultrie said. "If your child doesn't have fun on his or her first few hunts, that child will develop distaste for hunting at a young age. Instead, make sure the focus is on having a good time when you take a young child hunting. That way, the child will develop a passion for hunting at an early age that will hopefully continue through his or her life."
Although taking an animal wasn't necessary for having a fun and "successful" hunt, if one of Moultrie's kids did make a successful shot, he'd make a huge deal out of it to help feed the excitement. The family would take tons of photos and really bragged on the kids. They also made an event out of cooking the critters the children shot. Moultrie made sure that the excitement of the hunt didn't end the moment after they made the kill. He made it last for days.
As Moultrie's children got older and became more proficient at shooting, the type of hunts he took them on became more challenging.
Memorable Bear Hunt
Moultrie said his most memorable hunt with his daughter was for black bear in New Mexico.
"Ashely was 12-years-old when I took her on that hunt," Moultrie said. "I'll never forget it. We were sitting over a waterhole, snuggled up against a tree, when right about dark a big bear began coming down off the mountain. My daughter looked at me and said, 'what's that big black thing coming down the hill. It looks like a big bull.' The bear stopped below the watering hole and began breaking and clawing small oak trees. I told her to grab ahold of my shirt and follow closely behind me. We got to within 50 yards of the bear. I grabbed a hold of a small tree to brace myself and told her to lay the rifle across my arm. She did as I said, aimed and fired, making a great shot. The entire hunt was fantastic and left us with wonderful memories we'll have for our entire lives. When my son turned 12, I took him to the same area, and he ended up killing a bear that was about the same size in a similar situation and setup."
While such memories are priceless, Moultrie says the lessons his children learned from their hunting experiences are valuable as well.
"Not to quote the movie 'The Lion King', but hunting teaches children a lot about the circle of life. They learn where their food comes from, and they develop a true understanding of the process. This knowledge keeps them grounded."
Moultrie's children also learned important lessons about land management and conservation during their times spent outdoors and hunting.
"From day one, they've known the joy involved with owning land, but they also have learned the importance of stewardship for that property and the wildlife on it," Moultrie said. "I explained to them at a young age that just as we take care of our bird dogs, we must also take care of the deer and other wildlife on the property because they are under our care."
Moultrie taught his kids if they want the ultimate game-management place, they need to be the ultimate keepers by ensuring the property is a place where animals can find adequate and abundant food and shelter. He taught his children that the best hunting and fishing locations do not happen by accident. A lot of hard work, planning and game management is involved.
"In fact, we developed many of our cameras, feeders and other hunting-related items out of necessity. We needed the best equipment in order to take care of our property. If we couldnt' find what we needed, we'd create it."
Moultrie says when he looks back, he knows that the time he spent hunting with his children and teaching them conservation has helped provide them with a balanced lifestyle.
"You know, I often hear parents saying they hope their children don't have to grow up and do what they had to do to earn a living and survive. But, I'm very fortunate. I've been able to build my profession around a sport that I adore. I love the outdoor industry, and I hope that my children will build their careers in the industry as well. It's comprised of a great group of people who are truly good, kind and passionate about what they do. I would be very pleased if my children not only continued to hunt throughout their lives, but were able to build their lives and careers around the outdoors as well."
About Moultrie Products, LLC
Moultrie is the most recognizable game management brand in the industry. Moultrie develops and manufactures feeders, spreaders, sprayers, scouting cameras, feed supplements and accessories for deer, turkeys, hogs and fish. With over 30 years of experience, Moultrie is an expert in game observation and management. Moultrie is a division of PRADCO Outdoor brands.