Smith & Wesson Team Members Jerry Miculek and Randi Rogers Reclaim Titles.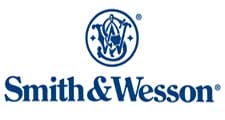 SPRINGFIELD, Mass.--(Ammoland.com)- Smith & Wesson Corp announced today that the International Defensive Pistol Association (IDPA) Back Up Gun (BUG) Nationals came to a close over the weekend at the Smith & Wesson Employee Shooting Sports Center.
Now in its second year, the IDPA BUG match has quickly garnered recognition as one of the most popular matches of the IDPA season.
Challenging competitors to complete intricate stage layouts with firearms designed for concealed carry, the 2014 BUG Nationals did not disappoint as many of the industry's biggest names traveled to Springfield, Massachusetts to compete in the event. In the end, defending champions Mike Seeklander and Smith & Wesson's own Jerry Miculek reclaimed their divisional titles after two days of heated competition.
At this year's BUG Nationals, attendees tried their hand at 14 stages of fire, each designed to push competitors out of their comfort zone. Throughout the match competitors were forced to handle changing light conditions, shooting on the move, and engaging targets at varying distances from behind cover. In addition to the challenging stage layouts, competitors were required to compete with firearms featuring barrel restrictions of 3 inches or less. These added variables tested competitors with a reduced sight radius and limited ammunition capacity.
Smith & Wesson President and CEO James Debney, who competed in the event, expanded upon some of the demanding intricacies that set apart the BUG Nationals.
"This was my second year participating in the annual BUG Nationals, and I truly enjoyed the event, as usual. The BUG Nationals are always exciting since the match is entirely focused on competitors addressing self-defense scenarios using only firearms that are designed for personal protection. This forces competitors to adjust their preparation and performance since smaller sized firearms make it more challenging to manage proper sight alignment, ammunition management, and firearm control."
As competitors undertook these specialized challenges in the race to claim the Standard Service Pistol (SSP) and Standard Service Revolver (SSR) Divisions, defending champions Mike Seeklander and Team Smith & Wesson member Jerry Miculek outshot the competition.
This year however, it was Seeklander, who was able to take the overall title away from Miculek. Finishing the match with a final score time of 151.62, Seeklander narrowly eclipsed Miculek by less than three seconds. Miculek, using a 3-inch Smith & Wesson Model 686, posted a final time of 154.54, earning him the SSR title along with the award for High Senior.
Jerry Miculek was not the only Team Smith & Wesson member in attendance. Fellow teammates Randi Rogers, Julie Golob, Trevor Baucom, Josh Lentz, Gordon Carrell and Brandon Wright all competed in this year's BUG Nationals. In the revolver division, Josh Lentz placed 3rd Overall, matching his finish from the previous year. Team Captain Julie Golob and Randi Rogers, both competed in the SSP Division where Rogers claimed the High Lady title. Using a Smith & Wesson M&P Compact in 9mm, Rogers finished fourth overall in the SSP Master division while Golob, who used an M&P Shield in 9mm, finished in 12th place.
In the SSP Distinguished Master Division, Team Smith & Wesson completed a one-two sweep with Brandon Wright placing first and Gordon Carrell taking second place. Wright completed the match using an M&P Compact pistol in 9mm while Carrell opted to use an M&P Shield in 9mm. Wright's final score of 155.30 also earned him the High Industry title.
"As the IDPA Back Up Gun Nationals come to a close, we would like to congratulate and thank all of the shooters, match directors, support staff, industry sponsors and of course the IDPA for making this event a continued success," said Debney. "It was another exciting year for the match and we look forward to working with the IDPA to continue to grow and promote this great event. On a personal level, I look forward to joining the competition again next year."
Congratulations to all of the Division Champions and Special Category Winners:
SSP Champion: Mike Seeklander
SSR Champion: Jerry Miculek
High Lady: Randi Rodgers
High Senior: Jerry Miculek
High Industry: Brandon Wright
High Junior: Padraic Sullivan
High Law Enforcement: Jim Meyers
High Military: Mike Seeklander
Most Distinguished Senior: Lou Deny
Most Accurate: Jim Meyers
For more information on IDPA and the inaugural Smith & Wesson IDPA Back Up Gun Nationals visit http://www.matchreg.com/.
About Smith & Wesson
Smith & Wesson Holding Corporation (NASDAQ Global Select: SWHC) is a U.S.-based leader in firearm manufacturing and design, delivering a broad portfolio of quality firearms, related products and training to the consumer, law enforcement, and military markets. The company's brands include Smith & Wesson®, M&P® and Thompson/Center Arms™. Smith & Wesson facilities are located in Massachusetts and Maine. For more information on Smith & Wesson, call (800) 331-0852 or log on to www.smith-wesson.com.
Photos courtesy of Dwight Pries.