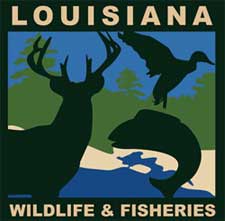 Abbeville, LA -(Ammoland.com)- The Louisiana Department of Wildlife and Fisheries has added acreage to the Maurepas Swamp Wildlife Management Area (WMA).
The Louisiana Wildlife and Fisheries Commission approved a resolution Nov. 6 to officially include two tracts of land acquired in July 2014 within Maurepas Swamp WMA. Known as the Crusel Tracts, the Livingston Parish properties are comprised of a 13-acre farm tract and a 1,569-acre tract totaling 1,582 acres.
The full expanse of the WMA now includes a total of 122,098 acres of wildlife habitat dedicated to the conservation and management of fish and wildlife and their habitat. The public accessible land is situated between Baton Rouge and New Orleans and includes acreage in Ascension, Livingston, St. James, St. John the Baptist and Tangipahoa parishes.
The perimeter boundary of the new acreage will be marked with LDWF signage to alert the public of the WMA boundaries. To view the site map and learn more about Maurepas Swamp WMA, go to http://www.wlf.louisiana.gov/wma/2791.
About the Louisiana Department of Wildlife and Fisheries (LDWF)
The Department of Wildlife and Fisheries is charged with managing and protecting Louisiana's abundant natural resources.