Obsolete Arms and Ammo By Bob Shell
Metro Arms 1911 ~ American Classic ll Pistol Review

Apache Junction, AZ –-(Ammoland.com)- There are many good designs for semi auto handguns including the Metro Arms 1911.
Possibly the most popular is the Glock system and it variants. They have been proven over a generation and are favored by many police departments and others. It is also favored by many shooters as it has a good reputation for reliability.
But, as good as the Glocks are I personally prefer the 1911 system. That is why they make different types and calibers of guns. That way there is something for everyone.
Somewhere near the top in popularity is the model 1911 in 45 ACP. It has been around for over a century and has proved itself during major conflicts. There is a reason that the 1911 is so popular? It works and works very well.
John Browning perhaps the greatest American gun designer brought it out and wisely, the American military adopted it. Besides the system the 45 ACP is one of the all-time great rounds for defense and military use. Why are the 1911 45 ACP's so popular? They work! T
One company that imports fine 1911's (the subject of this article) and also brings other in great gun models is Eagle Imports. Visit their website for a list you can go to www.eagleimportsinc.com
One way to gauge the popularity of a weapons system is who is still making it. If a system isn't well liked or efficient few if anyone will make it as that isn't economically feasible. Therefore, when you look at who makes 1911 in 45 calibers the list is quite long. Almost everyone who makes handguns makes a 45. The prices can go from a few hundred to a few thousand dollars for the custom jobs. It seems like a lot of these model 1911's are being manufactured in the Philippines.
Metro Arms 1911
I have owned and shot quite a few of them from different makers and for the most part the quality is pretty decent. However I have had a couple that were junk and should be avoided so if you run across an unfamiliar brand check it out. A visual inspection of this one shows good quality in finish and fit which may be an indication on how it will perform out in the field. You can look for feedback and reviews from creditable sources like www.AmmoLand.com as a starting point.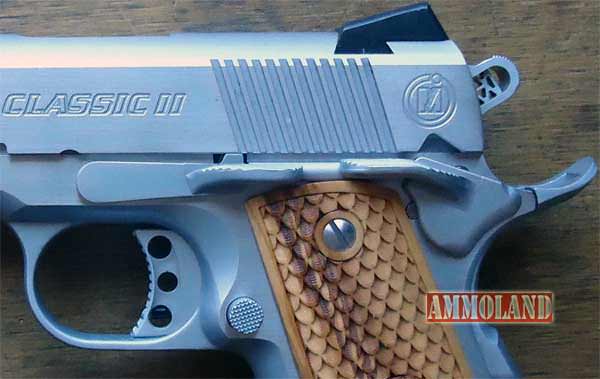 I recently received an American Classic ll in 45 from Eagle Imports. The gun is made by Metro Arms, which is located in the Philippines. It comes in the usual hard plastic case along with the ever present safety lock.
It is a full size model with a chrome finish and looks good. Grips are wood with large checkering and light coloring. It has Novak sights which is a plus. The price is reasonable in the $400 to $450 range for most models.
However, it comes with only one magazine, which I would consider a problem as the magazine is usually the first thing to go.
In my view, it should come with at least two even if cost goes up a little. You can buy spares ( goo.gl/0zYJeb ) , which I would suggest.
The trigger has some creep and is a little heavy but not in the major problem category. The trigger has improved with some shooting. It has the typical 1911 safety and it is easy to reach and operate which is a major plus with this type of arm as most people who carry it will do so cocked and locked. The magazine release sticks out well and ejects the magazine in a frisky manner which is important in a combat type of handgun. Unlike some other 45's I have tried in the past, the magazine is easy to load. It is also easier then some others to cycle ammo through and put a round in the chamber.
That may be important to someone with small or weak hands.
Another plus is the gun will fire with the magazine removed. If looks are important you will find this a good looking gun especially if you like nickel finishes. The grips are light colored and are comfortable. Not sure what type of material the grips are. The owner's manual covers the usual subjects regarding safety in regards to handling and shooting. It has a 1 year warranty for defective parts but is void if reloaded ammo is used.
Many manufacturers include that caveat in their literature. In all honesty anyone who shoots it a lot will use reloads unless they are wealthy. I have found that good quality reloads equal factory loads in accuracy and reliability.
The sights are the typical 3 dot white which aids in quick acquisition and the rear sight is adjustable.
If I keep this gun, a set of Crimson Trace laser Grips ( goo.gl/TFNQEi ) will adorn it. I have these grips on all of my social guns and a 44 that I carry for hunting. The one feature that I like is the light comes on when you grip the gun. You don't have to worry about looking for a button if someone is breaking in on you. They are a major aid in low light shooting and well worth the price. For info on many of their products you can go to www.crimsontrace.com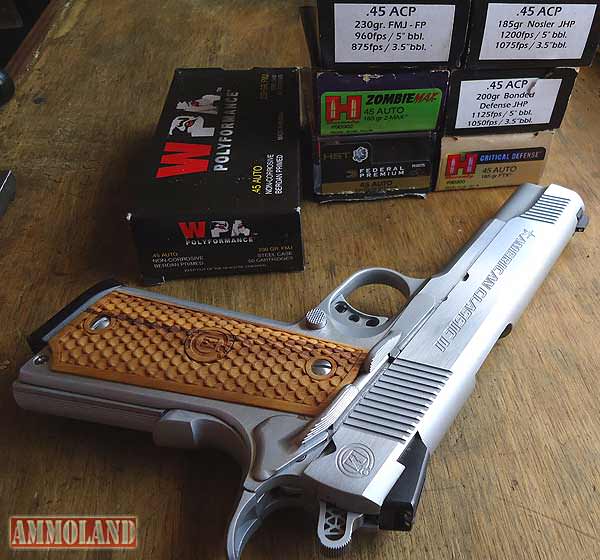 As with my other T & E reviews I do, it will be shot with various types of ammo and handloads to test for flexibility and reliability. The more types ammo it will digest the better because sometimes you can't always get exactly what you want. And of course various shooters of both genders tried and evaluated it. I have let other shooters try it and all of the compliments are favorable. It does not jam with the variety of the loads we shot.
Reliability is absolutely paramount on a serious social gun.
On a B-27 target at 7 yards, all of the shots stay in the X ring. At 15 yards, the better shooters are able to keep them in the 10 ring. That is more than adequate accuracy for self-preservation.
My friend's wife does a lot of my group shooting for the simple reason is she has a knack for shooting anything she picks up and she can squeeze out the accuracy of the handgun being tested. I have shot a verity of ammo and if you want a low cost practice round and don't reload try Wolf ammo. It shoots well enough for practice and is reliable. I have used it in a verity of guns and calibers and for shooting I can recommend it. For info you can go to www.wolfammo.com for their lineup.
This gun has a 5" barrel so velocities should be a little higher then some of the 3 and 3 &1/2" barrels I have tested. I tested various loads but didn't chronograph most of them because they were done in other 5" models I have tested and you will get a little variation from gun to gun but it isn't usually significant with the same length barrel. The gun continues to perform well using both factory and handloads. It is well liked by various shooters who have tried it.
A total of 400 plus rounds have been fired and the gun has functioned perfectly with good ammo. I had a couple of jams with cast loads that were iffy so the gun couldn't be blamed for that.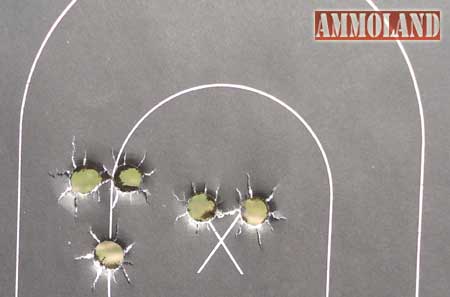 LOAD BULLET VELOCITY COMMENT
Double Tap, 185 grain, Nosler JHP, 1190, consistent
Hornady Zombie, Max 185 grain, Z-Max, 1043, mild
Hornady, 185 grain, FTX ,1055 ,nice
Barnes, 185 gr, HP, 936.7, nice
Double Tap, 200 grain, Bonded, 1087, fair
Winchester, 230 grain, FMJ, 855.5, consistent
Wolf Steel case, 230 grain, FMJ, 793.5, nice load
Federal HST, 230 grain HP, 876.8, good load
Double Tap, 230 grain, FMJ FP, 946.9, warm
They have a number of models to choose from and here are the features this model possesses.
Caliber: .45 ACP, 9 MM
Overall Length: 8.375"
Barrel Length: 5"
Height: 5.5"
Width: 1.25"
Weight (empty): 37.28 oz.
Frame: 4140 Steel
Slide: 4140 Hammer Forged Steel
Single Action
Novak-Style Rear Sight
Dovetail Front Sight
Flared Ejection Port
Extended Slide Stop
Beavertail Grip Safety
Combat Hammer
Combat Trigger
Front & Rear Serration
Extended Thumb Safety
Throated FORGED STEEL Barrel
Front & Rear Slide Serration
Checkered Hard Wood Grip w/ Diamond Cut
8-rd/9-rd Magazine w/ Bumper Pad
Finish: Deep Blue, Hard Chrome, & Duo-tone *9 mm in Deep Blue only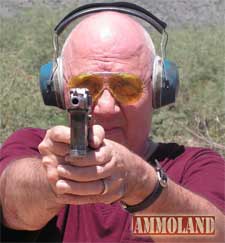 For someone looking for a reasonable priced 45 I would recommend taking a good look at this Metro Arms American Classic ll 1911 Pistol. Yes I would carry it once I established which ammo brand was its favorite. That is something that should be done with any serious self-defense gun.
About Bob Shell
A Custom Reloader of Obsolete and Antique Ammo, Bob Shell, writes about the subject of Guns, Ammo, Shooting and Related Subjects.