Muddy Girl Camouflage Featured.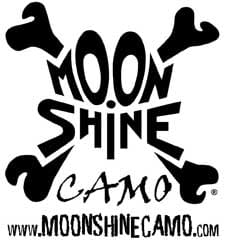 BEAVERTOWN, PA – Moon Shine, LP, designer of Moon Shine Camo, announces their partnership with Allen Company.
Allen now offers gun cases featuring Muddy girl Camouflage through sporting goods stores nationwide.
"We are extremely pleased to partner with one of the oldest manufacturers in the hunting, fishing and shooting accessory business. Allen products give consumers even more choices for products featuring our Muddy Girl camo", stated Moon Shine Camo's Licensing Manager Brett Erb.

"Female shoppers love Muddy Girl camo in many forms. Our license with Allen Company further increases supply for the pattern that female outdoor enthusiasts demand."
Allen Company chose Muddy Girl camo because their dealers and distributors requested it by name.
These dealers received many consumer requests for Muddy Girl in their stores and wanted more products to feature this edgy, Lifestyle Camo pattern. . Allen has picked up on this demand by developing multiple products spanning several categories starting with rifle and pistol cases.
A more extensive product line featuring Muddy Girl camo is planned for 2015. Sammie Knight, Director of Sales and Marketing stated, "Muddy Girl camo adds value to our business by offering a fresh look women love with the diverse product mix Allen manufactures for the hunting, fishing and shooting industries. The entire family can now have an Allen Company product to enjoy the outdoors." For now, rifle and pistol cases can be purchased at your local outdoor store that offers Allen Company products.
About Moon Shine, LP:
Moon Shine, LP is a cutting edge designer of quality brand name apparel and camo that conveys the attitude and traditional values of every generation. From the hunters and farmers who live off our lands to the soldiers and patriots who protect it, join them in honoring the essence of the American Legacy. For more information, visit www.moonshinecamo.com or call 1.800.4.MOON.SHINE (800-466-6674).
About Allen Company, LLC:
Headquartered in Broomfield, Colorado, The Allen Company was founded in 1972 and is a leading supplier of gun cases, hunting accessories and outdoor products. The company has set its goal to make the Allen name known and trusted by the entire shooting population as the best product for the money. For more information, visit www.allencompany.net or call 1-(800)-876-8600.