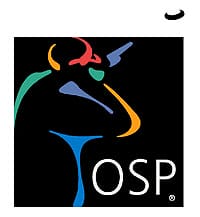 Houston, TX –-(Ammoland.com)- Home of OSP Shooting School, the premier leader of shotgun shooting instruction, both in person and virtually, is offering an enormous Black Friday and Cyber Monday special!
Plan your Holiday shopping and make life easy while purchasing the perfect gift for the shooting enthusiast in your life. We will open our Black Friday specials on Wednesday, November 26th through Monday, December 1st, 2014. Be at your computer and get the best value available without fighting the crowds!
The regular price for membership of the OSP Knowledge Vault is $400 per year and OSP is offering $100 off for this limited shopping period. Get more bang for your buck in every sense. By utilizing the Knowledge Vault's valuable information securely stored and easily researchable by shooting enthusiasts looking to become a better shot, you will also save money on the range and in the field in ammo costs. The Knowledge Vault contains everything from virtual animations to real-time ShotKam videos designed to help program your mind to what the sight picture should be when pulling the trigger. Gil and Vicki Ash have compiled their years of professional shooting instruction in the form of books, articles and DVDs into one huge library of accessible information 24/7.
The Knowledge Vault is the cutting edge membership site designed for any computer, tablet or Internet connected smart phone. The Knowledge Vault will improve the basics of your game or give advice on advanced techniques on your own time, wherever you are, around the clock. Become a member for less than the cost of one round of sporting clays each month.
By taking advantage of our Black Friday discount, you will receive $100 off the yearly membership making the cost only $300 for the first year – or just $75 more than the 6 DVD package. Currently there are over 500 video tutorials and Gil and Vicki will continue to add more and more videos to the Knowledge Vault and you will have access to everything as it evolves. By the end of February 2015 there will be over 1,000 video tutorials and by the end of 2105 there will be an amazing 2,000 videos as well as a new book version that contains imbedded video! Learn with cutting edge technology – join the Knowledge Vault!
Redeem $100 discount on an annual membership by visiting the website below and entering the discount code
Holiday100off.
If you don't make it during the Holiday weekend, you can still save big. From now until January 2nd, 2015 you can get a $50 discount on an annual membership by clicking the link below and entering the discount code Holiday50off.
MAKE SURE to enter the appropriate discount code from above and then click the "APPLY COUPON" button. You will then see the discount applied to your total.