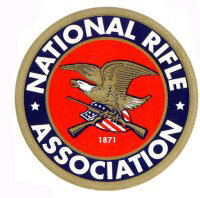 FAIRFAX, Va. –-(Ammoland.com)- The National Rifle Association proudly announces its continued partnership with Outdoor Channel, who will be the Presenting Sponsor of the Great American Outdoor Show for the second consecutive year. Held February 7-15 2015 at the Pennsylvania Farm Show Complex in Harrisburg, PA, the Great American Outdoor Show is the largest sporting and outdoor show in the world.
"We are excited to continue working with Outdoor Channel to promote our country's rich hunting, fishing, and outdoor traditions through the Great American Outdoor Show." said Kyle Weaver, Executive Director of NRA General Operations.

"The relationship between our two organizations is only getting stronger thanks to this partnership and several great NRA television shows."
The Great American Outdoor Show celebrates the outdoor traditions treasured by millions of Americans and their families in a 650,000 square foot exhibit space that will feature nearly 1,100 exhibitors, including shooting manufacturers, outfitters, boat and RV dealers, hunting and fishing retailers, and much more.
"Outdoor Channel is proud to continue our strategic partnership with the NRA and lend our support for their second annual Great American Outdoor Show," said Jim Liberatore, President and CEO, Outdoor Channel.

"The inaugural event had a wildly successful debut and we look forward to working with them this year to generate even more compelling ways to engage attendees and partners."
In addition to the expansive exhibit hall space, the Great American Outdoor Show features celebrity appearances, daily presentations and seminars, concerts, fundraising events, and much more. Visit the Great American Outdoor Show website for more information about the 2015 show at http://www.greatamericanoutdoorshow.org.
About Outdoor Channel
Taking viewers across America and around the world on unparalleled adventures since 1993, Outdoor Channel is America's Leader In Outdoor TV. Dedicated to the outdoor lifestyle and conservation, the independent cable network is a division of Kroenke Sports & Entertainment, LLC and provides a complete spectrum of riveting hunting, fishing, shooting and adventure entertainment. Outdoor Channel is received by nearly 40 million U.S. households – the largest outdoor TV footprint in the country – and is available in more than 50 countries internationally. Outdoor Channel can be viewed in HD and is accessible by broadband and mobile platforms. For program times and other information, visit www.outdoorchannel.com. Follow us on Twitter, Instagram and Facebook, and download our iPhone and iPad app. #WhatGetsYouOutdoors
About the National Rifle Association
Established in 1871, the National Rifle Association is America's oldest civil rights and sportsmen's group. Five million members strong, NRA continues its mission to uphold Second Amendment rights and is the leader in firearm education and training for law-abiding gun owners, law enforcement and the military. Visit http://nra.org.