By Dean Weingarten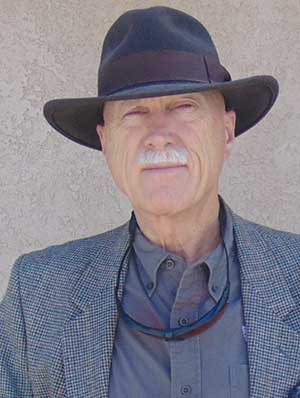 Arizona – -(Ammoland.com)- If you cannot effectively fight back immediately, escaping and fighting back may be the next best thing.
The best chance to fight back and prevail is usually before you are put under restraint.   That does not mean that you have no chance after that point.
Your assailants may be sloppy or overconfident.  You many be able to seize an opportunity.  Getting away should be more important than revenge.   If you manage to escape, try not to give yourself up to allies of your assailants, as happened recently in Syria.
Washington State had two home invasions recently.  The first, in Tacoma, involved medical marijuana.   The second was in Lakewood, and fighting back after escape, was necessary.  From q13fox.com:
At some point during the robbery, the suspects stepped outside and the husband was able to free himself and untie his wife, police said. They shut the door and locked the suspects out before running into a back bedroom.

However, the suspects forced themselves back into the house, police said, and ran to the bedroom. 

The husband, who had since armed himself with a handgun he kept in his room, fired two shots as the suspects barged through the door. Police said evidence from the scene suggests one of the suspects was hit by gunfire, and the suspects fled.
One of the three suspects had fired at the husband, 62 year old Harry Lodhollm.   Mr. Lodhollm required about a dozen stitches for his head wound from the pistol whipping.  The body of a 20 year old black man was found a short time later, 20 miles away.  Police determined that a fake 911 call was made to alert them to the location where the dead invader was dropped.
It is a good that Harry did not have to undo a trigger lock before he could fire his weapon.  Decisive action was necessary.  A firearm equalized multiple assailants, multiple weapons, and age differentials.  Too bad Harry did not have it with him when he answered the door.
c2014 by Dean Weingarten: Permission to share is granted when this notice is included. Link to Gun Watch
Update: Harry Lodhollm is said to have fired five shots, according to the AP.  The suspect who was found dead has been identified as 19-year-old Taijon Voorhees.  Duprea Romon Wilson, also 19, was arrested in conjunction with the home invasion.  Another suspect is still being sought.   The two men above fall into the category of teenagers, but it does not make them less dangerous.   A third suspect is still at large.
About Dean Weingarten;
Dean Weingarten has been a peace officer, a military officer, was on the University of Wisconsin Pistol Team for four years, and was first certified to teach firearms safety in 1973. He taught the Arizona concealed carry course for fifteen years until the goal of constitutional carry was attained. He has degrees in meteorology and mining engineering, and recently retired from the Department of Defense after a 30 year career in Army Research, Development, Testing, and Evaluation.