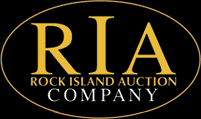 Rock Island, IL –-(Ammoland.com)- Nearly any firearm with a connection to William "Buffalo Bill" Cody is locked away in a museum somewhere.
Ideally, that means they'll be well preserved, but it prevents any collectors from owning or handling these extraordinary pieces of history.
Not so in Rock island Auction Company's December Premiere Auction! We are proud to offer a pair of sequentially numbered revolvers and holster rig inscribed to a performer in "Buffalo Bill's Wild West," as well as an engraved and inscribed Savage pistol owned by the American legend himself! Read all about them in this week's article.
Also, in conjunction with this article on Buffalo Bill, we also have one of our new YouTube videos up focusing on the 1907 Savage.
About:
Rock Island Auction Company has been solely owned and operated by Patrick Hogan. This company was conceived on the idea that both the sellers and buyers should be completely informed and provided a professional venue for a true auction. After working with two other auction companies, Mr. Hogan began Rock Island Auction in 1993. Rock Island Auction Company has grown to be one of the top firearms auction houses in the nation. Under Mr. Hogan's guidance the company has experienced growth each and every year; and he is the first to say it is his staff's hard work and determination that have yielded such results. Visit: www.rockislandauction.com