By AWR Hawkins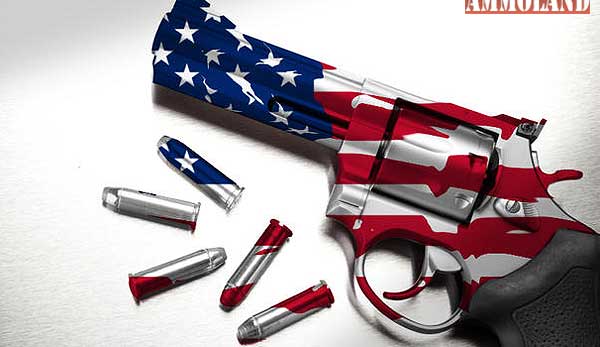 Washington DC – -(Ammoland.com)- As the election returns came in on November 4th 2014 one thing was evident—the Second Amendment crushed gun control candidates in Senate and gubernatorial races around the country.
In so doing, the Second Amendment annihilated the left's relentless claim that 90 percent of Americans support more gun control.
On the gubernatorial level, in Arizona, pro-Second Amendment candidate Doug Ducey (R) beat gun control candidate Fred DuVaul (D). And in Florida, pro-Second Amendment incumbent Rick Scott (R) beat gun control candidate Charlie Crist. These victories were enhanced by the fact that Gabby Giffords and Mark Kelly endorsed DuVal and Giffords' gun control PAC gave $100,000 to Crist's campaign.
The Second Amendment trumped their endorsement and their money.
In Texas, NRA-endorsed gubernatorial candidate Greg Abbott (R) won. In Maryland, NRA-endorsed gubernatorial candidate Larry Hogan (R) won. In Alabama, NRA-endorsed Governor Robert J. Bentley (R) won. In Wisconsin, NRA-endorsed Governor Scott Walker (R) won. In Michigan, NRA-endorsed Governor Rick Snyder (R) won. In Nevada, NRA-endorsed Governor Brian Sandoval (R) won. In Ohio, NRA-endorsed Governor John R. Kasich (R) won. In Oklahoma, NRA-endorsed Governor Mary Fallin (R) won. In Wyoming, NRA-endorsed Governor Matt Mead (R) won. In Idaho, NRA-endorsed Governor Bruce Otter (R) won. In Kansas, NRA-endorsed Governor Sam Brownback (R) won. And in Maine, NRA-endorsed Governor Paul R. LePage (R) won against gun control candidate Michael Michaud (D). (On August 8, Breitbart News reported that Michaud was supported by Gabby Giffords.)
In Senate races, gun control Senator Mark Udall (D-CO) was defeated by NRA-endorsed Cory Gardner (R) and gun control Senator Kay Hagan (D-NC) was defeated by NRA-endorsed Thom Tillis (R). In Kansas, NRA-endorsed Senator Pat Roberts (R) won. In Georgia, NRA-endorsed Senatorial candidate David Perdue (R) won. In Arkansas, NRA-endorsed Tom Cotton (R) won. And in West Virginia, NRA-endorsed Shelley Moore Capito (R) won, marking the first time that state has sent a Republican Senator to Washington DC in over five decades.
The spotlight was also on the race between NRA-endorsed Senate Minority Leader Mitch McConnell (R-KY) and pro-gun control challenger Alison Grimes (D). McConnell won handily.
NRA-endorsed Senatorial candidate Joni Ernst (R-IA) also won.
On November 3—the day before the elections took place—Breitbart News reminded red state and pro-Second Amendment voters to vote like their guns depended on it. They did. And as result, the Second Amendment won the day, Republicans won the Senate, and gun control took a beating.
Follow AWR Hawkins on Twitter @AWRHawkins. 
About:
AWR Hawkins writes for all the BIG sites, for Pajamas Media, for RedCounty.com, for Townhall.com and now AmmoLand Shooting Sports News.
His southern drawl is frequently heard discussing his take on current events on radio shows like America's Morning News, the G. Gordon Liddy Show, the Ken Pittman Show, and the NRA's Cam & Company, among others. He was a Visiting Fellow at the Russell Kirk Center for Cultural Renewal (summer 2010), and he holds a PhD in military history from Texas Tech University.
If you have questions or comments, email him at [email protected] You can find him on facebook at www.facebook.com/awr.hawkins.