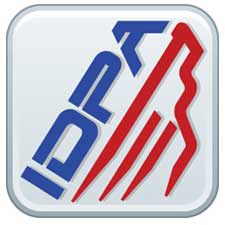 BERRYVILLE, Ark. –(Ammoland.com)- The Self Defense Association (SDA), which provides training and educational resources, up-to-date information on state firearms laws, and financial support to such organizations as Project Child-Safe, has once again signed on as a major sponsor of the 2014 Smith & Wesson IDPA Back Up Gun Nationals.
"We are thrilled to have the Self Defense Association back supporting this year's Smith & Wesson IDPA Back Up Gun Nationals and deeply appreciate their generous sponsorship of this and other IDPA matches," said Robert Ray, membership and marketing director for IDPA.
The Self Defense Association joins Apex Tactical Specialties, Brownells, Colt, Comp-Tac, FMG Publications, GLOCK, Harris Publications, Kimber, the National Shooting Sports Foundation, the Sig Sauer Academy, Springfield Armory, Wilson Combat, XS Sight Systems and Smith & Wesson, the title sponsor, in supporting this popular IDPA national championship event. As part of their sponsorship, SDA will be sponsoring a hospitality room.
The 2014 Smith & Wesson Back Up Gun Nationals will be held November 6–8 on the indoor ranges of the company's Shooting Sports Center.
For more information on IDPA, the 2014 Smith & Wesson IDPA Back Up Gun Nationals or to join the more than 24,000 members competing each week, visit www.IDPA.com.
You can further connect with the IDPA community through IDPA's social media, such as @OfficialIDPA on Twitter and ShootIDPA on Facebook, Instagram, Pinterest and Tumblr, or check for regular news and updates on the organization's DOWN ZERO Blog.