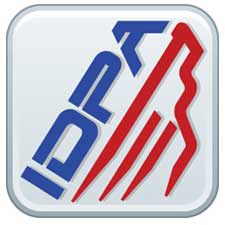 BERRYVILLE, Ark. –-(Ammoland.com)- Swab-its, the leading brand of firearms cleaning swabs for every job, is again sponsoring the Smith & Wesson IDPA Back Up Gun Nationals, joining a growing list of sponsors.
"We are grateful for the continued sponsorship of Swab-its and appreciate their strong support of the shooting sports," said Robert Ray, membership and marketing director for IDPA.
Swab-its joins Academi, Apex Tactical Specialties, Atlanta Arms & Ammo, Brownells, Colt, Comp-Tac Victory Gear, Cor-Bon, FMG Publications, GLOCK, Guns and Gear, Harris Publications, Kimber, Michigan Ammo, Rand Brands, Schuemann Barrels, Self Defense Association, the Sig Sauer Academy, Springfield Armory, Voodoo Tactical, Warren Tactical, Wilson Combat, XS Sight Systems and Smith & Wesson, the title sponsor, and others in supporting this popular IDPA national championship event.

The 2014 Smith & Wesson Back Up Gun Nationals will be held November 6-8 on the indoor ranges of the company's Shooting Sports Center.
For more information on IDPA, the 2014 Smith & Wesson IDPA Back Up Gun Nationals or to join the more than 24,000 members competing each week, visit www.IDPA.com.
You can further connect with the IDPA community through IDPA's social media, such as @OfficialIDPA on Twitter and ShootIDPA on Facebook, Instagram, Pinterest and Tumblr, or check for regular news and updates on the organization's DOWN ZERO Blog.