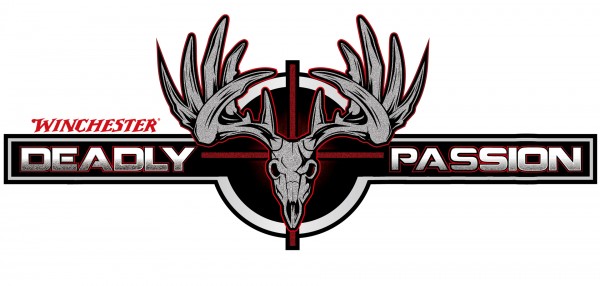 USA (Ammoland.Com) — Melissa Bachman, host of Winchester Deadly Passion, heads to Texas during the whitetail rut to take advantage of warmer temps and moving deer. Except only one of those two statements actually comes true. Polar Vortex anyone? But the deer don't mind and in fact, the sudden drop might actually help her hunt.
Tune in to Winchester Deadly Passion on Sportsman Channel Sunday November 9 at 2 p.m. ET and also at 5 p.m. ET on the Pursuit Channel.
Get a glimpse of this week's action here: http://www.thesportsmanchannel.com/shows/winchesters-deadly-passion/
The Texas rut usually picks up right around Christmas, so Melissa is very merry to get out of the freezing Minnesota temps and try getting a Texan bruiser. She's using a variety of methods to have her pick of the crop – from rattling to ground blinds to box blinds, plus she brought along her favorite slug gun. "I love using slug guns, it is what I grew up with in Minnesota and I really like their incredible knock down power," said Bachman. "Plus, I like to get up close to deer. Most of my shots are between 80 to 100 yards. If you can put your time into stalking, there is no need to make those longer 200-400 shots."
Learn more about Winchester Deadly Passion at http://MelissaBachman.Com and at
http://Facebook.Com/WinchesterDeadlyPasson
About Winchester Deadly Passion: Every good hunter needs a solid role model, and Melissa Bachman, host of Winchester Deadly Passion, fits that bill perfectly with a unique ability to share her love for hunting with passionate fans and viewers. Winchester Deadly Passion is 26 weeks of non-stop action and pure entertainment as Melissa travels the globe going head-to-head with everything from world-class red stag and thousand pound gators to Boone and Crocket whitetails and thunderous bull elk. With rifle, bow or shotgun in hand, Melissa's fast-paced, in-the-moment hunting style will keep you on the edge of your seat, while her expertise and decades of experience give viewers useful tips and strategies they can use afield.
About Winchester Ammunition
Winchester, The American Legend™, is a global leader in sporting, law enforcement, military and personal defense ammunition production. Winchester continues to raise the bar with new products like Long Beard™ XR™ and W Train and Defend™ personal defense ammunition. Visit www.winchester.com for product information or connect with us on Facebook at Facebook.com/WinchesterOfficial.
Winchester Ammunition is a proud supporter of the NSSF's Project ChildSafe. For more information on the Own It? Respect It. Secure It.SM Initiative, please log on to: www.NSSF.org/ORS