By Patrick O'Malley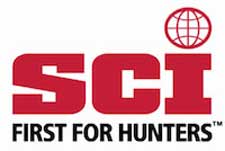 Washington, DC –-(Ammoland.com)- In every second presidential term, there comes a certain time.
No one will ever admit to it, but the truth is usually revealed 12 years after the end of a presidential term, when administration documents are released to the public.
That massive release of internal communications will generally confirm the precise time when administration staffers begin to mete out revenge against their political opponents, but no one cares anymore by then. We definitely need to care right now.
To be sure, every White House uses carrots and sticks every day in its political dealings. There's nothing new about that, but it's usually represented by a continuum of cajoling, handouts and muted threats or rewards relative to the issue of the day.
Pure revenge differs by being arbitrary and capricious. And in most Administrations, the political bosses wait until after the second midterm election before they start lashing out in overt fashion. That's when there is no longer a possibility of voter backlash at the polls – at least not that the White House will feel. But recent announcements by the Obama Administration make your correspondent wonder whether the White House has gotten an early start.
All indications are that the administration has singled out the international hunting community for arbitrary, punitive new regulations that have no basis in fact, science or the law.
Here's a recap of how we got here. Safari Times has previously chronicled last year's executive order that led to the creation of the "Advisory Council to the Presidential Task Force on Wildlife Trafficking." That august body — packed full of Washington lawyers and lobbyists but bereft of any representatives from the nations that the Task Force is supposedly concerned about – has disgorged the "National Strategy on Wildlife Trafficking."
We can tell that the task force is convinced there is power in capital letters, at least. But the rest of the strategy is problematic. It reinterprets the Endangered Species Act to essentially ban the sale of all ivory, including antiques, musical instruments, canes, knives, firearms and more. The new restrictions on the already highly regulated trade in elephant ivory can only be escaped through a dazzling array of documentation, permits, and forms.
The problem there is that the documents the government will accept have only been issued in recent years. Antiques are exempt, but the owner must be able to prove that the item is more than 100 years old. Other specifics are still forthcoming in even more regulations, but it's already clear that items that are clearly hundreds of years old cannot be documented, and will thus be subject to government seizure if donated or sold. This new regulation threatens every gun owner and hunter who owns an "undocumented" knife or firearm with ivory grips, or even a shotgun with an ivory bead.
Under the strategy, there is far more legal risk in owning "undocumented" ivory than there is for "undocumented" persons who have entered the national illegally. Illegal immigrants can only be deported after a hearing (rare though it is) but undocumented ivory is subject to seizure and forfeiture with no due process at all. Ironically, the most immediate impact of this new policy has been to limit the international travel of musicians whose instruments may contain ivory of an uncertain age, out of fear that the instruments will be confiscated upon their return.
Now there's science-based conservation – funded by your tax dollars – hard at work.
And the "National Strategy" goes further, by proposing to restrict ivory import permits for hunters to a maximum of two per year. Limiting hunters to two imports per year is certainly arbitrary and capricious as well, but the impact is more limited, in that few people can afford the enormous expense and time investment of two elephant hunts per year. But just as certainly, there are some who can, and they are most likely members of SCI.
Then the U.S. Fish and Wildlife Service came up with another idea. On April 4 2014, it announced an abrupt, unwarranted and blanket ban on the importation of sport-hunted elephants from Zimbabwe [Zimbabwe even protested this ban] and Tanzania during the year 2014. Its own announcement listed the core reason as a lack of knowledge on the government's part because of "limited data," and even specifically cited "anecdotal evidence" as one justification. But the blanket ban went into effect immediately. That qualifies as random, the mark of political revenge.
Your SCI team took immediate countermeasures. The legal team began developing a lawsuit to challenge the government's ban, which was filed within days of the ban. And even before that, in response to pressure from the international hunting community, the government announced it would modify the ban to allow the import of elephants taken in 2014 prior to its April 4 2014 announcement. But since that time, the government has also reaffirmed its decision to maintain the import ban, even in the face of documents personally delivered by African leaders (with some assistance from SCI) to prove the viability of their elephant conservation programs.
The fact that the government announced the modification bolsters the argument that the ban itself was ill-advised and taken without consideration of the impact it would have on the affected nations and hunters. Obviously, as we all know, an import ban is the absolute worst outcome for elephant conservation on the ground. And all this comes while we are still waiting for the proverbial "other shoe" to drop – the long awaited government decision whether to list the African lion under ESA, thus restricting their importation as well. [Update: USFWS Determines Big Game Hunting NOT A Threat To Lions ]  The one-two punch of a ban on lion and elephant imports has the clear potential to mark this administration as the time when African safari hunting as we know it came to an end.
Shoddy construction contractors have a saying about imperfections in their work: "You can't see it from my house." We all know about the extensive negative impact that import bans will wreak upon conservation on the ground in Africa– but they can't see that from the White House.
And your correspondent can't shake the feeling that they have more where this came from.– Patrick O'Malley
Safari Club International – First For Hunters is the leader in protecting the freedom to hunt and in promoting wildlife conservation worldwide. SCI's approximately 200 Chapters represent all 50 of the United States as well as 106 other countries. SCI's proactive leadership in a host of cooperative wildlife conservation, outdoor education and humanitarian programs, with the SCI Foundation and other conservation groups, research institutions and government agencies, empowers sportsmen to be contributing community members and participants in sound wildlife management and conservation.
Visit the home page www.safariclub.org