Strong federal and state-based conservation plans can avoid the need to list the greater sage grouse under the Endangered Species Act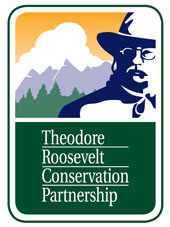 Washington, DC -(Ammoland.com)- The Gunnison sage grouse was declared a threatened species today under the Endangered Species Act, and the Theodore Roosevelt Conservation Partnership and its partners are urging proactive conservation strategies to avoid a similar fate for the greater sage grouse.
The U.S. Fish and Wildlife Service decision, which results in management of the Gunnison sage grouse changing hands from state to federal control, was issued despite efforts to postpone it by states and other entities. The mid-sized game bird, whose core population numbers fewer than 5,000 birds, occupies only 7 percent of its historic range.
Sportsmen emphasized the need to avoid a similar fate for the greater sage grouse, currently being considered for an ESA listing, by implementing strong management plans from the Bureau of Land Management and Western states.
"The decision on the Gunnison sage grouse should not deter responsive management efforts for the greater sage grouse, and the time to act is now," said Ed Arnett, director of the TRCP Center for Responsible Energy Development. "Adequate resources and political will is needed from all parties to keep the greater sage grouse from being listed as a threatened species, including cooperation and coordination among communities, counties, state agencies, conservationists, industry, the U.S. Fish and Wildlife Service and the BLM."

"Good work is already underway by many of these stakeholders," said Miles Moretti, president and CEO of the Mule Deer Foundation. "By holding the course and expanding these efforts, we still have time to avoid an ESA listing – and its negative repercussions – by implementing sound conservation plans in states that harbor populations of the greater sage grouse."

"This should be a wakeup call to the administration to strengthen leadership and conservation efforts for the greater sage grouse," said Terry Riley, director of conservation for the North American Grouse Partnership. "We can avoid repeating history for the greater sage grouse – but only if the administration ensures that conservation plans are solid, grounded in science and not politically compromised."
The greater sage grouse, a popular game species that has been significantly affected by development in core areas of habitat, is located in 11 Western states and two Canadian provinces. Sage grouse currently occupy only 56 percent of their historic range and number somewhere between 200,000 and 500,000 birds. The administration faces a September 2015 deadline to render a decision on whether to declare the bird a threatened species.
"Good conservation for sage grouse is good for sportsmen too," added Moretti. "Healthy sagebrush ecosystems also mean healthy populations of big game animals and sportsmen's access to quality experiences. Our actions today will have widespread repercussions tomorrow."
About Theodore Roosevelt Conservation Partnership (TRCP)
Inspired by the legacy of Theodore Roosevelt, the TRCP is a coalition of organizations and grassroots partners working together to preserve the traditions of hunting and fishing.