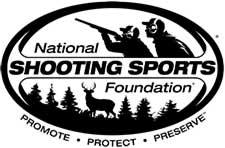 NEWTOWN, Conn –-(Ammoland.com)- With control of the U.S. Senate going to Republicans in the new Congress, there is little likelihood of legislation passing in the next two years that would be detrimental to our citizens' firearms rights or the lawful commerce in firearms.
In the U.S. House of Representatives, additional Republican members will bolster the majority already supportive of America's hunting and sports shooting traditions.
NSSF will, of course provide leadership in a renewed coalition effort for passage of the Bipartisan Sportsmen's Act early in the 114th Congress.
BUT SPLIT DECISIONS IN THE GOVERNORS' RACES . . .
In the elections for control of state governorships, the results were decidedly more mixed. Anti-gun Illinois Gov. Pat Quinn and the hand-picked successor to anti-gun Maryland Gov. Martin O'Malley were both defeated, while Wisconsin Gov. Scott Walker prevailed for the third time in four years in a hard-fought challenge.
Colorado's John Hickenlooper and Connecticut's Dannel Malloy prevailed in hard-fought contests, urban areas in those states delivering the margins needed for narrow victories.
Malloy did not win the popular vote in NSSF's headquarters community of Newtown.
About NSSF The National Shooting Sports Foundation is the trade association for the firearms industry. Its mission is to promote, protect and preserve hunting and the shooting sports. Formed in 1961, NSSF has a membership of more than 6,000 manufacturers, distributors, firearms retailers, shooting ranges, sportsmen's organizations and publishers. For more information, log on to www.nssf.org.