New classroom ready for students of all ages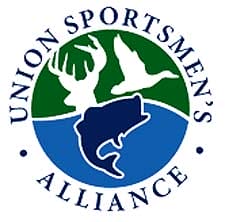 Nashville, TN -(Ammoland.com)- Ashland University's new 1,200-square-foot Environmental Studies Center at the Black Fork Wetlands in Ashland, Ohio, is now ready for students to research wetlands first-hand thanks to several major donors, including the AFL-CIO's Crawford/Richland Central Labor Council with supporting funds from the Union Sportsmen's Alliance (USA) and its Ohio State AFL-CIO Conservation Dinners.
Featuring an open classroom, a storage area, skylights and two composting toilets, the "green" Environmental Studies Center will assist Ashland University students as well as local students of all ages in studying the wetlands by serving as a staging area for them to receive instruction and equipment and a place to examine specimens. Located halfway between Columbus and Cleveland, the 298-acre wetlands provide habitat for fish, wildlife and a variety of critical plants.
Prior to classroom construction, the first phase of the Ashland University project saw the development of a parking area, walking trail and 400-foot boardwalk with an observation deck and bird-watching tower.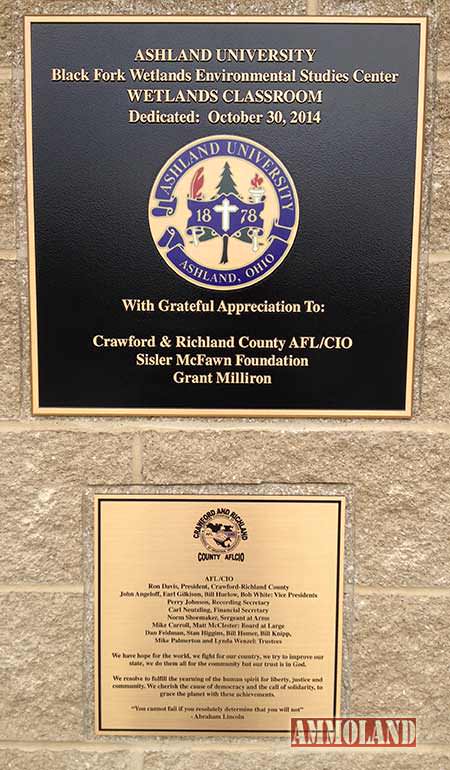 "The classroom building will be a unique educational facility that will further science education and the research of wetlands in the north central Ohio region," according to Dr. Patricia Saunders, director of the environmental science program and associate professor of biology at Ashland University.
In order to raise the $136,000 needed to build the Black Fork Wetlands Environmental Studies Center, Ashland University reached out to Ron Davis, president of the AFL-CIO's Crawford-Richland Central Labor Council.
"I took it to my council; they liked it," said Davis. "It's one of a kind…there's nothing like it in Northern Ohio."
After taking on fundraising for the facility, the Crawford-Richland Central Labor Council reached out to labor contractors and organizations, including the Ohio AFL-CIO, which contributed $17,000 from funds raised at the USA's Ohio State AFL-CIO Conservation Dinner in 2013 and 2014 and an additional pledge from the USA.
"With the proceeds we've raised thus far with our USA dinners, which are held in Columbus, we have been able to make a substantial contribution to the Black Fork Wetlands project," said Ohio AFL-CIO President Tim Burga. "The Ohio AFL-CIO is proud that we could be a part of this project and the learning experiences that will be shared on the grounds of Ashland University. I personally want to thank the Union Sportsmen's Alliance for all they do, not only in Ohio, but across the country."
"When union members put their mind to something, there is no stopping them," said USA Executive Director Fred Myers. "This new state-of-the-art facility is a perfect example. Between the efforts of the Crawford-Richland Central Labor Council in raising funds for the facility, the Ohio AFL-CIO in hosting two successful USA Conservation Dinners, and the union workers and contractors that built the facility in three months, this project was truly a labor of love."
About the Union Sportsmen's Alliance
The Union Sportsmen's Alliance (USA) is a union-dedicated, 501(c)(3) nonprofit organization whose members hunt, fish, shoot and volunteer their skills for conservation. The USA is uniting the union community through conservation to preserve North America's outdoor heritage.
For more information, visit http://www.unionsportsmen.org/ or www.facebook.com/unionsportsmen.