SECOND HIGHEST DAY IN NICS HISTORY . . .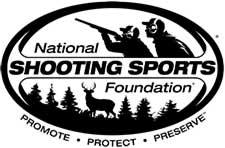 NEWTOWN, Conn –-(Ammoland.com)- The National Instant Criminal Background Check System (NICS) reports that it processed 175,754 transactions on Nov. 28 2014, Black Friday, making the day the highest Black Friday ever and the second highest day in NICS history.
That means an average of three transactions were being processed every second, triple the normal daily volume.
The highest day ever was Dec. 21, 2012 with 177,170 background checks. In a very welcome development, 74.66% of the federal checks were conducted via the E-Check, a secure internet connection, the highest total ever.
National Shooting Sports Foundation has been encouraging retailers to use E-Check in order to get much faster approvals for their customers. Watch a CNN video on Black Friday firearms sales.
About NSSFThe National Shooting Sports Foundation is the trade association for the firearms industry. Its mission is to promote, protect and preserve hunting and the shooting sports. Formed in 1961, NSSF has a membership of more than 6,000 manufacturers, distributors, firearms retailers, shooting ranges, sportsmen's organizations and publishers. For more information, log on to www.nssf.org.