Just 12 percent of charities have received three consecutive 4-star ratings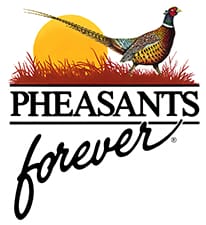 St. Paul, MN -(Ammoland.com)- For the third consecutive year, Pheasants Forever has been recognized with a 4-star rating from Charity Navigator, the nation's largest charity evaluator.
The wildlife habitat conservation organization is now categorized among a select group of American charities – just 12 percent – that have received three consecutive 4-star ratings. According to Charity Navigator, Pheasants Forever outperforms most other charities in the United States.
Standing as one of the "exceptional" charities in America, the recognition differentiates Pheasants Forever from its peers and demonstrates a high level of fiscal responsibility to members and donors.
"We are proud to have a 4-star rating from Charity Navigator for a third consecutive year," explained Howard Vincent, Pheasants Forever and Quail Forever's President and CEO. "Transparency of how we use donations and membership dollars is important for the public and individuals who support our mission. As a top charity in the nation, this evaluation is further proof that our sound fiscal management, commitment to accountability, and operational transparency drive our effectiveness. With crucial donor and member support, we'll continue to be the leader in wildlife habitat conservation."
Last year, Pheasants Forever and Quail Forever wildlife habitat projects impacted pheasants, quail and other upland wildlife on 1.46 million acres, the highest annual acreage total in Pheasants Forever's 32-year history.
Pheasants Forever continues to operate very efficiently by directing more than 90 cents out of every dollar directly into the organization's mission of wildlife habitat conservation. Since forming in 1982, Pheasants Forever has spent more than $500 million on wildlife habitat projects and conservation education.
Those funds have translated into 475,000 habitat projects benefiting more than 10 million acres across the country.
About Charity Navigator
Charity Navigator has become the nation's largest and most-utilized evaluator of charities. In their quest to help donors, a team of professional analysts has examined tens of thousands of non-profit financial documents. They've used this knowledge to develop an unbiased, objective, numbers-based rating system to assess over 7,000 of America's best-known and some lesser known, but worthy, charities. Ratings show givers how efficiently a charity will use their support today, how well it has sustained its programs and services over time and their level of commitment to good governance, best practices and openness with information.
About Pheasants Forever and Quail Forever
Pheasants Forever, including its quail conservation division, Quail Forever, is the nation's largest nonprofit organization dedicated to upland habitat conservation. Pheasants Forever and Quail Forever have more than 140,000 members and 700 local chapters across the United States and Canada. Chapters are empowered to determine how 100 percent of their locally raised conservation funds are spent; the only national conservation organization that operates through this truly grassroots structure.