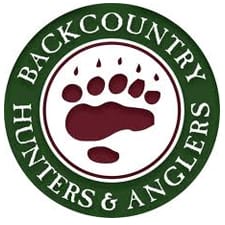 Salida, CO -(Ammoland.com)- After more than 15 years of bi-partisan efforts to protect Browns Canyon, sportsmen are pleased by the prospect that more than 20,000 in Browns Canyon could finally be conserved as a National Monument under the Antiquities Act.
On December 6th Colorado Senators Mark Udall and Michael Bennet join key officials from the Obama Administration for a public meeting aimed at gauging public support for a National Monument Designation for Browns. The meeting will take place at 1:00 PM at the Salida Steamplant.
Browns Canyon is well known by sportsmen for its gold medal fishing waters and mid-elevation elk, mule deer and bighorn sheep habitat.
"As a backcountry hunter, angler and outfitter I admire greatly those rare mid-elevation corners of our state that offer stunning landscape, chances for solitude, and extremely important habitat for big game," said, Paul Vertrees of Canon City. "The momentum to protect Browns Canyon for generations to come has endured a long and winding process. Now is the right time to give this special place permanent national monument status."
Last week Senators Udall and Bennet sent a letter to President Obama requesting that he discuss the prospect of using the Antiquities Act to designate Browns Canyon as a National Monument.
"Browns Canyon contains some of the wildest land in our county and provides very valuable wildlife habitat," Buena Vista resident and conservationist, Dick Scar explained. "This is a good step toward getting the protection this area deserves."
If designated a national monument, Brown's Canyon would continue to be managed by the United States Forest Service and Bureau of Land Management. Hunting, fishing and existing public access would also continue as is, while future industrial development of the rugged landscape would be prohibited.
"Browns Canyon is a crown jewel, that needs to be granted the protection provided by national monument designation," said Colorado Backcountry Hunters & Anglers Chairman, David Lein. "This is a unique opportunity to safeguard a very special example of Colorado's wild country, not just for the present, but for generations to come."
"We encourage all Colorado sportsmen to get out and truly represent their water and help protect the gorgeous trout habitat in Browns Canyon!" said Garrison Doctor, Owner of RepYourWater. "Together we can make our voices heard in support of a Browns Canyon National Monument and the treasured backcountry fishing and hunting opportunities it provides."
About Backcountry Hunters & Anglers
Backcountry Hunters & Anglers is the sportsmen's voice for our wild public lands, waters and wildlife.