Florida Carry files for summary judgement in long running firearms law preemption case against the city of Leesburg, FL.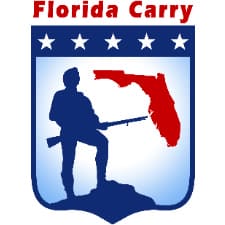 Leesburg, FL – -(Ammoland.com)- Florida Carry's Lead Counsel, Eric Friday, has filed a motion for summary judgement against the City of Leesburg, Florida and former City Manager Jay Evans for violations of Florida's Firearms Preemption Law.
Since the passage of the "Joe Carlucci Uniform Firearms Act" in 1987 it has been illegal for Florida cities and counties to regulate firearms and ammunition.
After nearly a quarter-century of local governments ignoring state law, the Legislature acted again in 2011 by further expanding the statute to include other government agencies and prohibit the promulgation (publication) of any preempted ordinance, policy, or measure.
The 2011 amendment to 790.33 Fla. Stat. also provided for the recovery of actual monetary damages, attorneys' fees plus a contingency multiplier, and personal civil fines of up to $5,000 per violation to be levied against individuals responsible for breaking the law.
The case was originally filed in March of 2012, three months after then City Manager Evans responded to an email sent by Florida Carry Co-Executive Director Richard Nascak in which he asked that the anti-gun ordinance in question be taken out of the city's published code of ordinances.
Evans' reply email was short and completely misinformed:
From: Jay Evans
Sent: Thursday, December 15, 2011 4:40 PM
To: Richard Nascak
Subject: Firearm regulation in the City of Leesburg

Mr. Nascak:

Let's not get over-zealous with the rhetoric.  The City of Leesburg is well
aware of FS 790.33.  You will note the statute says specifically that local
governments are prohibited from "enacting, enforcing, or promulgating
ordinances which regulate firearms and ammunition…".  None of these things
has occurred since October 1, 2011.  There is no requirement that we repeal
said laws, as you seem to indicate is necessary. Any action taken in the
future regarding the existence of these laws in our Code of Ordinances will
be done at the discretion, pleasure, and timing of the Leesburg City
Commission.

Sincerely,

Jay M. Evans
City Manager
City of Leesburg, Florida
Despite Evans assertion that the city was not promulgating its ordinance since 2011, the illegal statute remained published in direct violation of state law and continued to be promulgated until at least mid-September of 2014. The offending ordinance was finally repealed in response to the filing of Florida Carry's lawsuit against Leesburg but the prohibited promulgation did not cease for years.
A hearing on summary judgement is scheduled for January 27th, 2015 before the Honorable Judge Lawrence Semento in Lake County.
Visit Florida Carry's Litigation Page to see the relevant court filings.
About:
Florida Carry is a Florida nonprofit, non-partisan, grassroots organization dedicated to advancing the fundamental civil right of all Floridians to keep and bear arms for self defense as guaranteed by the Second Amendment to the United States Constitution and the Constitution of Florida's Declaration of Rights.
Florida Carry, Inc. was organized in order to better coordinate activities, effectively lobby the state legislature, and to provide a legal entity capable of filing suit to demand compliance with state and federal law. Florida Carry stands to represent our members, the approximately 8 million gun owners,and countless knife and defensive weapon carriers of Florida. We are not beholden to any national organization's agenda that may compromise that mission. Florida Carry is the state's largest independent second amendment advocacy organization.
Florida Carry
www.FloridaCarry.org
Phone: 850-270-7486