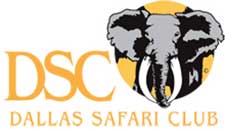 Dallas,TX -(Ammoland.com)- The U.S. government is deciding whether an American hunter should be allowed to bring home the taxidermy from a tentatively planned black rhino hunt in Namibia.
An import permit could be approved or denied any day. DSC is urging the feds to make their decision based on the best available science, not emotional rhetoric.
DSC outlined its request in a formal letter submitted during a public comment period.
The letter reiterates the hunt is for a single, aged, non-breeding male known to charge and kill younger bulls, cows and even calves. This behavior, well documented in scientific literature, jeopardizes the future of the herd.
Since black rhinos are critically endangered, all forms of additive mortality "must be addressed in a manner that adds to stabilization and growth" of remaining populations, wrote Ben Carter, DSC executive director.
Carter wrote, "CITES, the leading international scientific authority on trade in endangered species, supports limited rhino hunting as an acceptable conservation tool, as does the IUCN, the United Nations environmental body that hosts the greatest scientific and management expertise for this species. CITES has granted Namibia an annual export quota of up to five hunter-taken black rhinos, explicitly acknowledging the validity and conservation benefits of limited and regulated hunting, even of a rare species."
On behalf of the Namibian Ministry of Environment and Tourism, DSC at its January convention auctioned one of these rhino-hunting licenses. It sold for a record $350,000.
If the U.S. government approves the import permit, 100 percent of proceeds will go to Namibia for rhino conservation, research and organized protection from poaching cartels. If the permit is denied, the hunt can be canceled without obligation. In that case, Namibian conservation officials would simply re-sell the rhino-hunting license to a hunter from a different country.
Carter says DSC appreciates that some groups oppose sustainable-use approaches to conservation, but adds, "However, philosophical sentiment and goodwill are not sufficient to deal with the perilous state of black rhino populations today. The threats to these animals will not disappear should legal hunting be prohibited. But what certainly would disappear is an effective means of raising critical funds for conservation science and law enforcement – as well as an instrument for legally removing individual animals that are limiting growth in rhino numbers."
To see the full letter submitted by DSC, please visit http://www.gametrails.org/ and search black rhino statement
About Dallas Safari Club
Desert bighorns on an unbroken landscape, stalking Cape buffalo in heavy brush, students discovering conservation. DSC works to guarantee a future for all these and much more. An independent organization since 1982, DSC has become an international leader in conserving wildlife and wilderness lands, educating youth and the general public, and promoting and protecting the rights and interests of hunters worldwide. Get involved at www.biggame.org.