OREGON IS NEWEST STATE CHAPTER.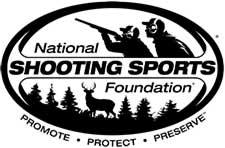 NEWTOWN, Conn –-(Ammoland.com)- The National Shooting Sports Foundation is proud to announce that the Hunting Works For America footprint has grown yet again with a new chapter in Oregon.
Hunting Works For Oregon joins Arizona, Minnesota, North Dakota, Iowa, Missouri, Pennsylvania, Utah, Colorado and Wisconsin as the 10th state to be included in the award-winning Hunting Works For America program.
Through its state chapters, Hunting Works For America brings a broad range of stakeholders together in order to educate the public and elected officials about the importance of hunting.
Shooting sports organizations, conservation groups, businesses, and other non-traditional hunting entities such as chambers of commerce, convention and visitors bureaus and other trade associations, have come together to form Hunting Works For Oregon and share their interest in the economic impact of hunting.
Read more from NSSF's Chris Dolnack on the NSSF Blog.
About NSSFThe National Shooting Sports Foundation is the trade association for the firearms industry. Its mission is to promote, protect and preserve hunting and the shooting sports. Formed in 1961, NSSF has a membership of more than 6,000 manufacturers, distributors, firearms retailers, shooting ranges, sportsmen's organizations and publishers. For more information, log on to www.nssf.org.