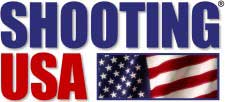 USA – -(Ammoland.com)- This Week – Shooting USA – The IPSC World Shoot 2014
It's the handgun world championship that begins with the parade of nations, as the IPSC World Shoot returns to the U.S. after more than 25 years. The best in the world are competing in the sport, with the modern technique Jeff Cooper created more than 40 years ago. Plus, the breechloader that would change gun-making forever, the Hall Carbine is one of History's Guns.
Shooting USA's Impossible Shots – The 460 Explosion
It's the extremes of North and South. First we're down in Louisiana with Smith & Wesson Pro shooter Jerry Miculek. So far this season Jerry has amazed us with speed rifle and speed revolver shooting, but this time Jerry's going to need the big gun. Then a trip to the coast of Maine for Mr. Flintlock, George Sutton, to prove he can hit it even when he can't see it.

AIR TIMES BY TIME ZONE
The Shooting USA Hour Wednesdays:
Eastern Time: 3:30PM, 9:00PM, 12:00 Midnight
Central Time: 2:30 PM, 8:00 PM, 11:00 PM
Mountain Time: 1:30 PM, 7:00 PM, 10:00 PM
Pacific Time: 12:30PM, 6:00 PM, 9:00 PM

Shooting USA is listed as a one-hour show in your cable menu.
Shooting USA's Impossible Shots
Eastern Time: 11:00 AM, 7:00 PM, 2:00AM Thurs
Central Time: 10:00 AM, 6:00 PM, 1:00AM Thurs
Mountain Time: 9:00 AM, 5:00 PM, 12:00AM
Pacific Time: 8:00 AM, 4:00 PM, 11:00PM
Follow the Action
We're writing and producing new content as we approach the New Year. Be sure to "Like" the Shooting USA Show Page on Facebook to stay connected with what we're working on: https://www.facebook.com/JimScoutten.ShootingUSA
Jim Defending the 2nd by Example in the 21st Year
www.ShootingUSA.com