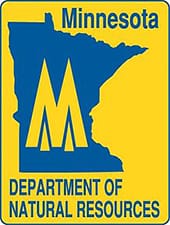 St. Paul, MN -(Ammoland.com)- The Minnesota Department of Natural Resources has awarded 46 conservation grants to various organizations and entities for restoring, enhancing and protecting habitat in Minnesota.
This latest round of habitat funding comes from the agency's Conservation Partners Legacy (CPL) grant program, which in the past six years has awarded more than $27 million to local, state, and federal nonprofit organizations and government entities for conservation projects. The DNR recently received a record-high $8.9 million in grant requests from 71 applicants during round one of the application cycle. The DNR has funded $5.7 million of these requests.
"It's rewarding to receive, review and fund so many worthy habitat projects," said Jessica Lee, DNR conservation grants coordinator. "It's our hope that conservation groups and others will continue to plan projects in the months ahead so they can apply when funds are available again."
The DNR's CPL program provides grants ranging from $5,000 to $400,000 to conservation nonprofit organizations and governmental units to help fund projects to restore, enhance, or protect fish and wildlife habitat in Minnesota.
The Lessard-Sams Outdoor Heritage Council recommended the grant program, which was developed by the 2009 Minnesota Legislature. Funding has been provided annually from the Outdoor Heritage Fund, which is part of the Clean Water, Land and Legacy Amendment and funded by a voter-approved statewide sales tax of three-eighths of 1 percent.
Round one included the traditional grant cycle, the new metro grant cycle, and the expedited grant cycle. The metro grant cycle will open for round two applications beginning Monday, Dec. 15. The expedited cycle is open continuously and will have up to five rounds depending on available funds.
More information on the program's grant cycles, and a complete list of the most recent grant applications and past awarded projects are at www.mndnr.gov/cpl.
About the Minnesota Department of Natural Resources (MNDNR)
The Minnesota Department of Natural Resources is the agency of the U.S. state of Minnesota charged with conserving and managing the state's natural resources. The agency maintains areas such as state parks, state forests, recreational trails, and recreation areas as well as managing minerals, wildlife, and forestry. The agency is currently divided into sections Ecological Resources, Enforcement, Fish & Wildlife, Forestry, Lands and Minerals, Waterways, Parks and Trails, and Waters.