NM Hunting Rules & Information booklet is available on department's new website.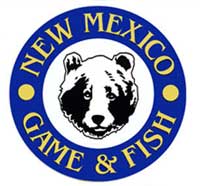 SANTA FE –-(Ammoland.com)- Rules and information about applying for licenses and hunting big-game, small game and turkeys in New Mexico are available below and now on the Department of Game and Fish's redesigned website, www.wildlife.state.nm.us.
The 2015-16 Hunting Rules and Information booklet includes all the information hunters need to apply for and purchase big-game and small-game hunting licenses and permits. Hunters are encouraged to review season dates, application deadlines and other information before applying for licenses or going afield.
The department will begin accepting online applications for 2015-16 big-game and turkey licenses Jan. 7 2015. Application deadlines are 5 p.m. Feb. 4 for special-permit bear and turkey hunts, and 5 p.m. March 18 2015 for deer, elk, pronghorn, bighorn sheep, Barbary sheep, ibex, oryx and javelina licenses.
Hunters will find navigating the department website much more user-friendly. The site has been reorganized and redesigned for easy access to online license sales and applications, hunting and fishing information, education and off-highway vehicle programs, publications, news and other features.
The modern, searchable website was created with users of smart phones and tablets in mind. Now, mobile devices will interface with the website with ease.
2015-16 New Mexico Hunting Rules and Info
For more information about 2015-16 hunting rules and information, please call the department's toll-free information line, (888) 248-6866.