Saturday, December 20, 2014, at 6:00 pm. Banger's Sport Shop/South Jersey Shooting Club, 840 Piney Hollow Road, Winslow, NJ 08043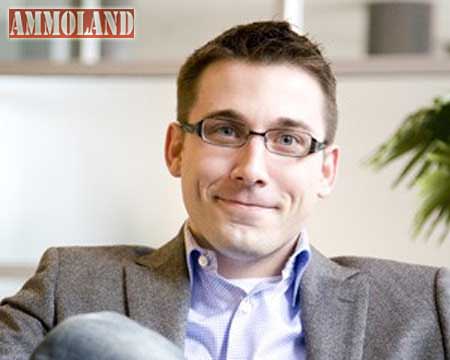 New Jersey –-(Ammoland.com)- Spend a Saturday evening with Brian Aitken as he tells the story of his experience with the three branches of New Jersey government.
Needless to say, this is *NOT* a love story.
With the release of his memoir, The Blue Tent Sky:  How the Left's War on Guns Cost Me My Son and My Freedom, Brian continues his journey to regain control over his life and to repair the damage caused by his unfortunate encounter with New Jersey's draconian firearms laws.
Brian has agreed to sign copies of his book which will be available for purchase, and he will take photographs with those attendees who are interested. Brian's story is compelling, especially when you consider that his experience is not unique. New Jersey is the "venus flytrap" of states hungrily devouring the legitimate right of the individual to keep and carry arms for self-defense and the defense of innocent life.
Please join us for an informative night with a gentle soul who is also a fierce fighter for the exercise of our rights here in New Jersey and across this great Nation.
Light refreshments will be served. This event is FREE and open to the public. Please feel free to bring along family and friends
Registration is not required, but recommended by clicking here: http://www.nj2as.com/events
Brian Aitken is a marketing and communications professional who served as the first Director of New Media for the Foundation for Economic Education and the Head of Creative Strategy for Emergent Order. His memoir, The Blue Tent Sky: How the Left's War on Guns Cost Me My Son and My Freedom, debuted at #1 on Amazon for the Constitutional Law & Penology categories alongside Orange is the New Black and Rise of the Warrior Cop.
WHAT PEOPLE ARE SAYING ABOUT THE BLUE TENT SKY:
"I read the book in one setting. Stupendous achievement. Searing. Infuriating. Uplifting. All at once. Brian Aitken has written a searing memoir about his experiences inside a legal system that has lost its moral compass… That he can write about his ordeal with such dignity and even humor is a testament to Brian's courage, his integrity, and his compassion." – Clark Neily III, Senior Attorney at the Institute for Justice

"In The Blue Tent Sky, Brian Aitken, with grace rather than bitterness, exposes the evils a scorned woman can inflict upon a good man and how a biased court system will work in her favor. A shocking exposé of cruelty and corruption." – Suzanne Venker, author of The War on Men

"A solid, clearly written memoir that will make readers more thoughtful about gun legislation." – Publishers Weekly

"Brian Aitken's memoirs show the dark side of a liberal desire to make the world safer." – Reason Magazine

"Gripping… a great Christmas present for the gun owners you know." – Cam Edwards, NRA News
About:
New Jersey Second Amendment Society – Our mission is to promote the free exercise of Second Amendment rights within the community and Legislature of New Jersey, to educate the community regarding the enjoyable, safe, and responsible use of firearms, and to engender a sense of camaraderie and fellowship among the members and their families. Visit: www.nj2as.com