Pheasants Forever and Quail Forever National Board of Directors adds CEO of Insurance Claims Management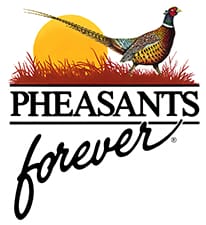 St. Paul, MN -(Ammoland.com)- Pheasants Forever and Quail Forever announce Paul Gross of London, Ohio has been elected to the organization's National Board of Directors.
A lifelong outdoorsman and farmer, Gross is the current President and CEO of Insurance Claims Management, Inc. He joins Pheasants Forever's 18-member board, which meets quarterly and oversees the operations of Pheasants Forever, Inc. and Quail Forever.
"I am honored to represent such a meaningful and prestigious organization and I look forward to helping Pheasants Forever continue to achieve their important mission," stated Gross. "I have long felt that no other organization connects as well with sportsmen than Pheasants Forever. With how effectively Pheasants Forever facilitates habitat improvement on a localized basis across North America, grassroots engagement is at the core of this wonderful non-profit."
Gross is member of Pheasants Forever and has served in a volunteer role as president for multiple Pheasants Forever chapters in Ohio. Prior to joining Insurance Claims Management, Inc. in 2004, Gross acted as an executive consultant to Harmon Auto Glass and as a vice-president to Safelite Auto Glass. Gross has over two decades of experience creating, owning, and operating several highly successful businesses across multiple industries, including the auto glass trade.
"Paul Gross brings a grassroots mindset to our board of directors, something which he has earned through a distinguished career in starting his own business ventures," said Howard Vincent, Pheasants Forever's President and CEO. "As both a chapter leader in Ohio and a landowner who understands the importance of conservation on his own farm, we're excited to have Mr. Gross as the newest addition to our National Board of Directors."
Originally from Johnson Creek, Wis., Gross grew up on a farm – he served as a state FFA officer – where he developed an appreciation for the outdoors at an early age. Starting his own business while still in college at the University of Wisconsin-Platteville, Gross continues to enjoy his career today which ultimately began in his college years. Gross currently serves as a county commissioner in Madison County, Ohio, and is a member of several other conservation groups in addition to Pheasants Forever.
Gross and his wife, Kirsten, have four children. The family also has three dogs and enjoys hunting, fishing and skiing together.
About Pheasants Forever
Pheasants Forever, including its quail conservation division, Quail Forever, is the nation's largest nonprofit organization dedicated to upland habitat conservation. Pheasants Forever and Quail Forever have more than 140,000 members and 700 local chapters across the United States and Canada. Chapters are empowered to determine how 100 percent of their locally raised conservation funds are spent, the only national conservation organization that operates through this truly grassroots structure. Since creation in 1982, Pheasants Forever has spent $508 million on 475,000 habitat projects benefiting 10 million acres nationwide.