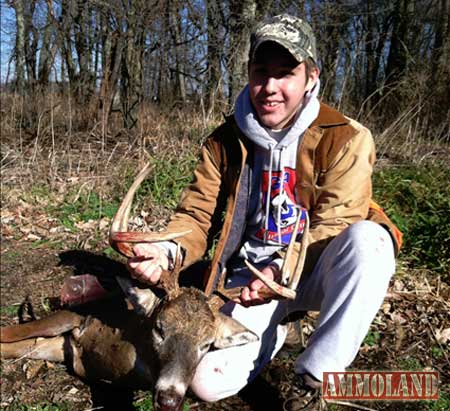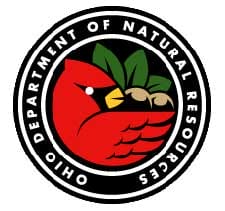 Columbus, OH -(Ammoland.com)- Ohio's young hunters checked 6,453 white-tailed deer during the two-day youth gun season, Nov. 22-23, according to the Ohio Department of Natural Resources (ODNR).
This season provided youth hunters with their first opportunity to pursue deer with specific straight-walled cartridge rifles and young hunters, taking advantage of these rifles, harvested 378 deer over the weekend.
The Ohio counties that reported the most checked deer during the 2014 youth gun season were:
Coshocton (282), Tuscarawas (220), Holmes (218), Knox (207), Guernsey (191), Muskingum (187), Licking (168), Ashtabula (167), Carroll (145) and Meigs (143). Coshocton was also the top county in 2013. Last year youth hunters checked 6,640 deer.
Youth hunters could pursue deer with a legal shotgun, muzzleloader, handgun or specific straight-walled cartridge rifle and were required to be accompanied by a nonhunting adult during the two-day season. The youth deer-gun season is one of four special youth-only hunting seasons designed to offer a safe and early hunting experience for young hunters. Youth hunting seasons are also set aside for small game, wild turkey and waterfowl.
Youth hunters can commemorate their hunt with a First Harvest certificate, available at wildohio.gov. Participants can upload a photo and type in their information to personalize the certificate. Hunters can also share photos by clicking on the Photo Gallery tab online.
Ohio offers many more opportunities for hunters of all ages to pursue deer:
The deer-gun season is Monday, Dec. 1, through Sunday, Dec. 7.
Deer-muzzleloader season is Friday, Jan. 2, through Monday, Jan. 5, 2015.
Deer-archery season is open now through Sunday, Feb. 1, 2015.
Find complete details in the 2014-2015 Ohio Hunting and Trapping Regulations at wildohio.gov.
About Ohio Department of Natural Resources (ODNR)
ODNR ensures a balance between wise use and protection of our natural resources for the benefit of all. Visit the ODNR website at ohiodnr.gov.