Stephen P. Smith will head the Bureau of Information and Education.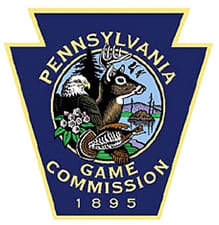 Harrisburg, PA -(Ammoland.com)- The Pennsylvania Game Commission's Bureau of Information and Education has a new director.
Stephen P. Smith, who served previously as the agency's assistant counsel for legislative affairs, has been appointed to fill the position. While Smith's appointment was made effective earlier this month, he'd served as bureau director on an acting basis since July.
Game Commission Executive Director R. Matthew Hough said Smith hit the ground running in stepping into the role and was the perfect choice to take it over on a permanent basis.
"Over the past several months, Steve has demonstrated exemplary leadership abilities and, more importantly, a genuine love of the type of work that goes into informing Pennsylvanians about wildlife and issues related to hunting and trapping," Hough said. "He's accomplished much in a very short time and, looking long-term, the bureau has a bright future under Steve's direction and guidance."
The Bureau of Information and Education is responsible for creating video and online content and publications including Pennsylvania Game News magazine, all of which are used to educate Pennsylvanians about wildlife, habitat, and hunting and trapping. The bureau also oversees the Hunter-Trapper Education program, marketing and merchandising initiatives and conducts surveys to find out more about hunters' preferences or gauge opinions on hunting and wildlife.
"It's a multi-faceted mission," Smith said, "and one he embraces."

"All of these things are fundamentally important to our state's hunters and trappers, and it's a privilege to serve in this capacity and carry out this work for them," Smith said. "Together, we can do great things."
Smith began his career with the Game Commission in 2008, after coming to the agency from the private sector. He served as the agency's point-of-contact with the Legislature and was responsible for communicating with legislators and their staff about the commission's wildlife conservation programs, and other wildlife-related issues. His work helped with the adoption of legislation, including acts that increased the penalties for poaching, authorized the Game Commission to join the Interstate Wildlife Violators Compact, and expanded the mentored hunting program. Smith also assisted the commission's chief counsel.
Prior to joining the Game Commission, Smith worked at two Harrisburg law firms. He received his Juris Doctor in 2004 from the Pennsylvania State University Dickinson School of Law, after graduating magna cum laude from West Chester University in 2001.
Smith resides outside Harrisburg with his wife and two sons.
About the Pennsylvania Game Commission (PGC)
The Pennsylvania Game Commission is legally mandated to manage wildlife for the benefit of all Pennsylvanians, as well as all wildlife and the habitat that supports their existence. Pennsylvania's Constitution and Game and Wildlife Code direct the Game Commission to protect, manage, and preserve wildlife and their habitat within the Commonwealth for the benefit of all people, including generations yet to come. Based on this direction, the Game Commission adopted the mission statement "to manage all wild birds, wild mammals, and their habitats for current and future generations."