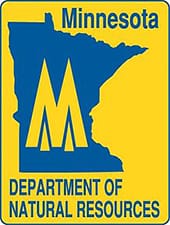 St. Paul, MN -(Ammoland.com)- An abundance of birds, lack of snow and higher late season bag limits are all good reasons why Minnesotans may want to try some late season pheasant hunting.
"Hunters are still flushing a lot of birds," said Nicole Davros, a wildlife research scientist with the Minnesota Department of Natural Resources. "The season doesn't end until Jan. 4 so there's plenty of time to get outdoors and get into some good hunting."

"Even though December tends to be a busy time of year for many, perspective on the rush of life can be gained by getting away from it all, even briefly," Davros said.

"There are few better ways to take a break from eating cookies at holiday gatherings or buying presents than getting out into the fields to flush some birds," Davros said. "Do it once and it may well become a welcome tradition around the holidays."
The birds are out there, especially in the southwest, south-central and west-central regions of Minnesota. This year's DNR roadside survey count of pheasants taken in August showed a six percent increase in the state's pheasant population compared to last year, though long-term the trend in pheasant numbers is down.
"Even though pheasant numbers are down on a long-term scale, it's important that people get out and experience pheasants in their habitat, and for most people that means hunting them," Davros said. "Once you see these birds out in the wild, it's hard not to care about their plight, which represents the plight of all grassland wildlife and the health of their habitat in general."
A small game license for Minnesota residents age 18 and older is $22, and the required pheasant stamp is $7.50. Pheasant hunters age 16 to 17 must buy a $5 small game license but need not buy a pheasant stamp, and hunters under age 16 can hunt pheasants without a license.
Minnesota's 2014 pheasant season started Oct. 11 and runs through Sunday, Jan. 4. Through the end of the season, the daily bag limit is three roosters and the possession limit is nine roosters. Shooting hours are 9 a.m. to sunset.
Additional details are available on the DNR website at www.mndnr.gov/hunting/pheasant.
About the Minnesota Department of Natural Resources (MNDNR)
The Minnesota Department of Natural Resources is the agency of the U.S. state of Minnesota charged with conserving and managing the state's natural resources. The agency maintains areas such as state parks, state forests, recreational trails, and recreation areas as well as managing minerals, wildlife, and forestry. The agency is currently divided into sections Ecological Resources, Enforcement, Fish & Wildlife, Forestry, Lands and Minerals, Waterways, Parks and Trails, and Waters.