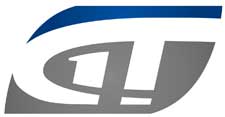 Mandeville, LA -(Ammoland.com)- It's a new trigger for Ruger 10-22s, competition and self-defense ammunition, the future of gun rights, and more, this week on Tom Gresham's Gun Talk Radio, the original nationally-syndicated radio talk show about guns and the shooting sports.
Ruger recently introduced a new drop-in trigger called the BX-Trigger. It fits any Ruger 10-22 or 22 Charger pistol, and has a "light, crisp 2.5 – 3.0 lb. trigger pull weight with minimum overtravel and a positive reset".
This Sunday, every caller that talks with Tom will receive the new BX-Trigger, compliments of Ruger! Read more about it here: www.ruger.com/micros/BX-Trigger/. Paul Erhardt recently wrote a piece for The Shooting Wire about the past, present and future of the gun rights fight. He drops by Sunday to talk with Tom about where we need to focus as a whole moving forward, and how to get involved. Visit www.shootingwire.com/features/229370  to read Erhardt's column.
Dan Compton, Ammunition Product Specialist for ATK Sporting stops by Gun Talk with info on their new 380 HST personal defense rounds. Read more about the new personal defense ammunition at www.atk.com/about/business-groups/atk-sporting-group.
ELEY's Managing Director Andrew Lane and Sales and Marketing Director Dave Barton also visit with Tom this Sunday. A British company that started manufacturing ammunition since 1828, ELEY is well-known for their competition and sporting rounds. Find out more about ELEY at www.eley.co.uk.
Don't forget to enter to win the latest Springfield Armory release – the XD Mod.2! Visit www.springfield-armory.com/resources/features/xd-mod-2/ for more about the Mod.2, and enter to win at www.guntalk.com.
About Tom Gresham's Gun Talk Radio
In its 20th year of national syndication, Tom Gresham's Gun Talk radio show airs live on Sundays from 2PM-5PM Eastern, and runs on more than 186 stations every week. Listen live on a radio station near you, or via live streaming from one of the stations here: guntalk.com/site38.php. All Gun Talk shows can also be downloaded as podcasts at www.guntalk.libsyn.com, Apple iTunes, and i-Heart radio, or through one of the available Apps: Gun Talk App on Stitcher, the Gun Talk iPhone App, and the Gun Talk App for Android on Amazon. More information is available at www.guntalk.com.
 ("Gun Talk" is a registered trademark.)