By Andy Lightbody, AmmoLand Auto Editor
Virtually everything is carried over "unchanged" from last year, but actually… that's a good thing!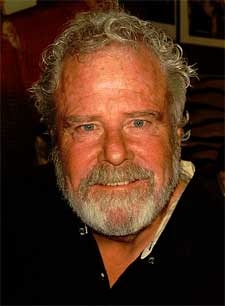 USA – -(Ammoland.com)- Probably the first thing you'll notice when you drive an Acura MDX is that it is impressively impressive.
Acura models are the "upscale" line of vehicles that Honda has been making since the mid 1980s.
Since then, they've established themselves as a full line of vehicles that sport lots of luxury and performance. With the carryover of the 2015 Acura MDX, that's almost an understatement!
The Acura MDX is a midsize luxury SUV that will actually seat seven occupants, or allow you to load it up with lots of outdoor gear. The reason it is being carried over for the new model year with virtually no-changes, is that it was completely redesigned and reengineered last year. If you are a bargain hunter and aren't concerned about model-year "status," look for a 2014 leftover or low-mileage lease vehicle. Dollar savings are likely to be substantial and worth considering!
Beginning with the basics, the four versions of the Acura MDX do not come cheap. Base prices start at over $47,000 and opting for all the whistles and bells will boost that price to nearly $56,000. As part of the 2014 redesign, all the MDX models come standard with front-wheel drive. If you want their Super Handling All Wheel Drive system (SH-AWD) it is one of the few options throughout the line, but carries an additional price tag of around $2,000. When all is said and done, sticker price for the rig is upwards of $58 grand.
For that price however, there is little if any competition in the luxury department from any other vehicle makers. It is as simple as that! Both the 2-wheel and AWD vehicles come with a 3.5 liter V6 engine that is mated to a six-speed automatic transmission that kicks out 290 horsepower and 267 pound-feet of torque.Both those ratings give the MDX a trailer/boat towing rating of 3500 pounds. If you opt for the AWD model (which you should), a dealer-installed accessory package can boost that towing capability to 5000 pounds.
With the AWD system, the MDX is rated to deliver 27 mpg on the highway, 18 mpg in the city and a combined of around 21 mpg. What adds to the higher than anticipated fuel economy for a luxury 4,300 pound SUV is that the engine has a variable-cylinder-management-system that turns off three of the six engine cylinders when you are at cruising speeds on the highway. Best of all… you'll never even know when it shuts them down or brings them back to life! Gone are the days of some vehicles where it was obvious that these cylinder-shutoff systems would clunk, hesitate or lag.
Slide into the MDX as the driver or a passenger, and when driving or at idle speed, it's obvious that luxury appointments leave little to the imagination. All have just about every option, button and touch-control that can be conceived. Seats for driver and passengers are large and comfortable, and even the rear seat for passenger #6 and #7 are easy to access and provide decent legroom thanks to the second bench seat being track-mounted and adjustable.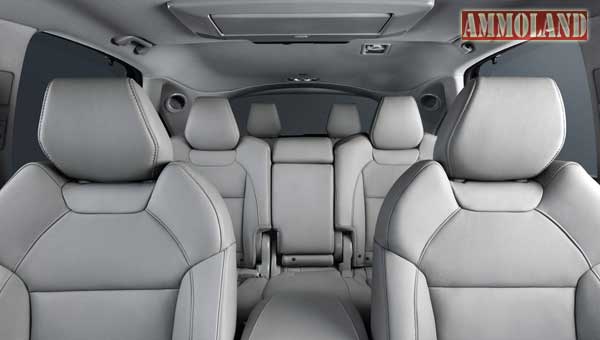 If you are not hauling the entire shooting/fishing team on your next outing, all those seats can be folded down FLAT to give you plenty of room (90 cubic feet) for everything from fishing rods and long gun cases to big ice chests and lots of camping gear. There's even a small hidden underfloor compartment that is big enough for your camera, a couple of handguns and ammo, or a small laptop computer.
Once on the road to your next favorite outdoor adventure, the MDX is almost frighteningly quiet. Road noise and engine vibrations were virtually nonexistent, and on more than one occasion, I looked down at the speedometer/gauges to see if the SUV's engine was actually still running. None of us in the vehicle could hear it!
In the ride and handling department, the MDX has the right mix of overall length and width. It tracks well and is responsive in turns and cornering. Part of the vehicle's well-mannered driving characteristics comes from the engineering and performance of the SH-AWD system that constantly monitors the wheels/tires and seems to instantly shift power where and when it is needed. This was especially evident and performed well, not only on wet/icy roads at highway speeds, but when we took off and plowed through snowy trails to get to a favorite fishing spot to catch some migrating Kokanee salmon.
The only two shortcomings that we noticed were that like so many SUVs in this class, there is not a whole lot of ground clearance. Specs say you've got 7.3 inches, but when on muddy/snowy trails where there is not a solid asphalt base, you wish you had more. The MDX also had a few issues in the braking department. Everything worked fine, but the pedal was "mushy" and didn't give the drivers the confident feeling of being in control. Step on them with a little more "authority," and the anti-lock braking system wants to second guess you and take over. A little more back pressure on the system to add more driver "sensing" is in order.
Acura MDX fans praised the changes that the company made with the vehicle last year, and for all the right reasons. As we said at the beginning…. carried over for 2015 with virtually no changes adds to the bottom line of that being a good thing!
About:
Andy Lightbody is a TV/Video producer and host, as well as an outdoor writer/photographer. Lightbody is the former Managing Editor for Western Outdoors Magazine; Senior Editor at Petersen's Hunting Magazine and Editor of the Guns & Ammo Book Division.
He remains an avid shooter, hunter and angler, as well as a regular contributor to the Sportsman's Warehouse publication-Sportsman's News Magazine. Visit Rocky Mountain Television/Productions : www.rmtv.net