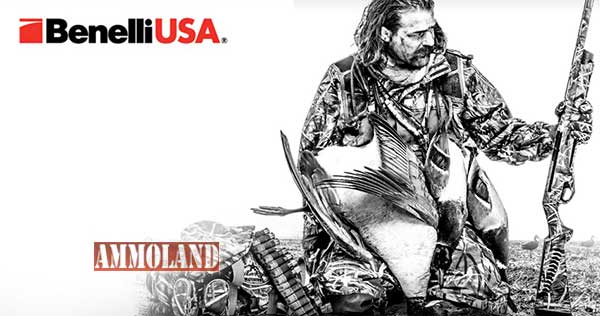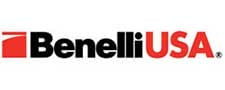 Acokeek, MD -(Ammoland.com)- At Benelli, it's all about making great guns and taking care of customers, and nothing exemplifies this philosophy better than the company's cadre of sales representatives and agencies.
Every day the Benelli representative sales force is on the front lines, meeting challenges, dealing with the ups-and-downs of customer business cycles and working with dealers to help sell products, train new buyers and forge long-term relationships with sales-enhancing programs. Reps and Agencies were both recognized for sales support and "above and beyond" performance at a special ceremony at this year's 2015 SHOT Show, and company officials and sales teams were on hand at the Benelli Booth Wednesday to show their appreciation.
"Our representatives and their agencies are partners with us in every sense of the word," said Benelli USA GM Tom Debolt. "The relationships we enjoy with these top performers, and the work they do in supporting sales and building programs is a game changer that adds value for our customers every single day," said Debolt.
The 2014 Benelli USA Rep of the year, Mike Harris with Owen J. Brown and Associates, had his share of challenges over the past year, from customers liquidating their businesses to bringing new buyers into the fold with product familiarization and training. Harris spend countless hours working events and creating programs to help customers move products in 2014, beating three of five category goals for the year by an average of 25 percent.
"Brown and Associates and Mike Harris get it done, and they build great relationships in the process," said Bill Pugh, Benelli USA's Vice President of Sales. "Helping a customer move more than $100,000 of inventory to avoid a stocking balance action is just one specific example—above and beyond is the way he operates."
Harris was presented with a cash award and commemorative plaque to recognize his achievements and contributions over the last year.
"Benelli USA's Agency of the Year, Owen J. Brown and Associates succeeded in spite of a tough selling market," Pugh continued. "They had to fight constant headwinds and still find ways to be focused, positive and deliver results day in and day out."
The agency's unstoppable attitude was key, according to Pugh. From handling tough dealers and enduring untold hours of "windshield time", to achieving sales success in a shifting and fickle legislative environment, Owen J. Brown and Associates were dauntless in pursuit of exceeding goals. Noting the quiet strength and proactive effort of the agency's leadership to drive sales, Pugh summed up their performance.
"This company does not know how to stop—never once did we hear we can't make this happen," said Pugh.
Achieving 96.2 percent of sales goals in an exceedingly difficult sales environment assured victory for the agency, which received a cash award and commemorative plaque for their significant contributions in 2014. The National Account Rep of the Year Award went to Greg Radar with the Covey Sales and Marketing.
"He is proof that success is not about calling on the biggest customers," said Pugh. "It's about doing the best job with the customers you call on."
He went on to describe the typical sales challenge for Radar as anything but typical. From planning account activity to following through on every detail—dealing with executives at the top down to junior troops on the periphery of every sale, Rader personifies the winning attitude needed to succeed at the National Account level. Surpassing sales growth in an environment where some of the top national accounts have grown by more than 80 percent has helped Benelli USA have a great 2014 and get positioned for a successful 2015.
"Greg continues to show why he is the best in the business by focusing on every detail daily and developing long term strategic vision. This effort is helping his customers achieve new heights with Benelli USA sales, and positions them for strong, long-term growth."
Rader received a cash award and commemorative plaque for his efforts.
About Benelli USA
Benelli is a world leader in manufacturing quality shotguns and rifles that are known for their ultra-reliability and high-performance standards. For the latest news and product information visit www.benelliusa.com