Open Season Series to be introduced at the 2015 SHOT Show.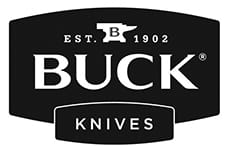 Post Falls, ID –-(Ammoland.com)- The Open Season Series is the newest assortment of knives designed to provide a blade for every field need.
The set covers processing of both large and small game with a fixed-blade Skinner, Folder, Small Game, Boning, and Caping knife.
Each knife is offered in either a Pro or Select version, so the steels and handles vary.
The Pro versions are designed with S30V stainless steel blades and Rosewood Dymondwood handles with a metal inlay. They come with a genuine leather black sheath. The Select versions are designed with 420HC stainless steel and black thermoplastic handles. Each knife in this series comes with a heavy-duty nylon sheath.
All knives feature an ergonomically contoured handle with large finger choil for a controlled, comfortable grip.
537/536 Skinner : With an overall length of 8 ¼" and a blade length of 4 ½", the Skinner is a great fit to meet the needs of those preferring a fixed-blade. MSRP: $98-$140
547/546 Folding Skinner : For those preferring a folder, the Open Season Folding Skinner is a great choice. The folder has a 3 ¾" blade, and contoured handle with strong liner lock for secure use. MSRP: $82-$125
539/538 Small Game : Smaller in size, the Small Game knife is perfect for harvesting bird, trout, and other small game. Weighing only 3 ounces, and with an overall length of 7 5/8" and blade length of 4 ¼", the Small Game is lightweight and easy to carry. MSRP: $82-$125
543/542 Caper : The 7" caper features a 3 ½" blade and weighs in at only 2.2 ounces. The contoured handle offers complete control. MSRP: $82-$125
541/540 Boning Knife : The boning knife features a thin, razor sharp 6 ½" blade perfect for maneuvering into the tightest spots. The sharp pointed tip makes for precise and detailed cutting, turning the act of harvesting into a quick and simple task. The 10 ¼" overall length of the boning knife adds control and balance, while maintaining extreme durability. MSRP: $98-$140
Each knife is sold separately and proudly made in the USA.
About Buck Knives
Behind every Buck knife is over 110 years of experience and craftsmanship. We use the very best materials and state-of-the-art technology to create knives that meet the exacting demands you would expect of a high quality knife. We guarantee our knives with our Forever Warranty, because we believe in the integrity of our products. In addition to the large selection of knives available, our Custom Knife Shop allows our customers to customize a variety of knives in order to meet their exact needs. Whether you are purchasing a knife designed and engineered by Buck, or creating a masterpiece of your own, one thing is certain – behind every Buck knife is a memory. For more information, please visit www.buckknives.com.